Guides
Every Borderlands 3 Shift Code you need to unlock the Golden Chest on Sanctuary 3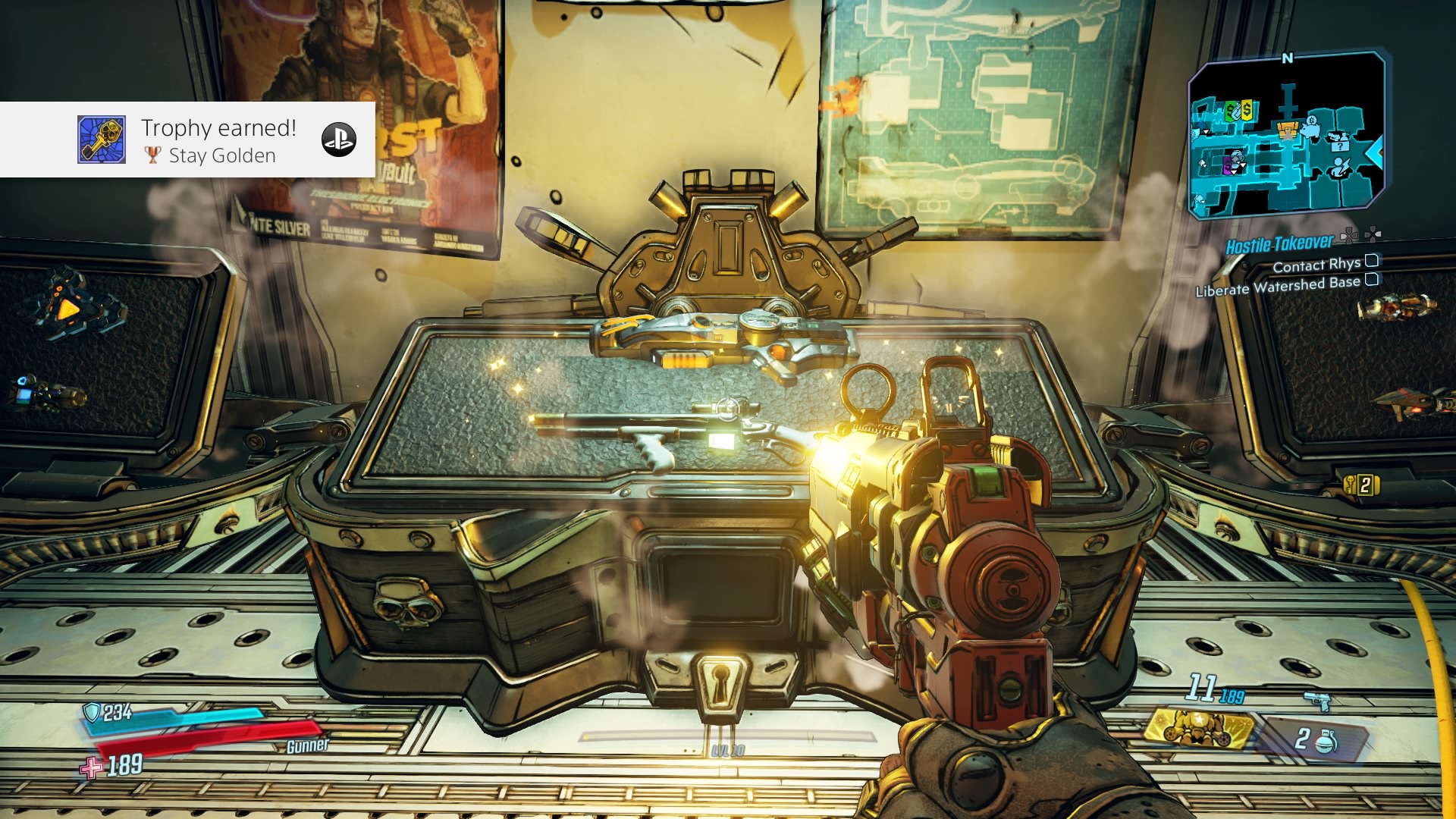 Borderlands 3 Shift codes get you great loot, whether that's opening Golden Chests, or grabbing some cosmetics – using Shift codes can get you keys and rewards you wouldn't have otherwise and it's all for free. Obviously that's a thing you want so let's take a look at what's going on.
Because the codes vary greatly in terms of dates, rewards and availability it's always worth checking what the latest ones are to make sure you're not missing out. New ones can drop without warning and getting as many Borderlands 3 Shift codes as you can is the best way to get some great loot fast.
Read More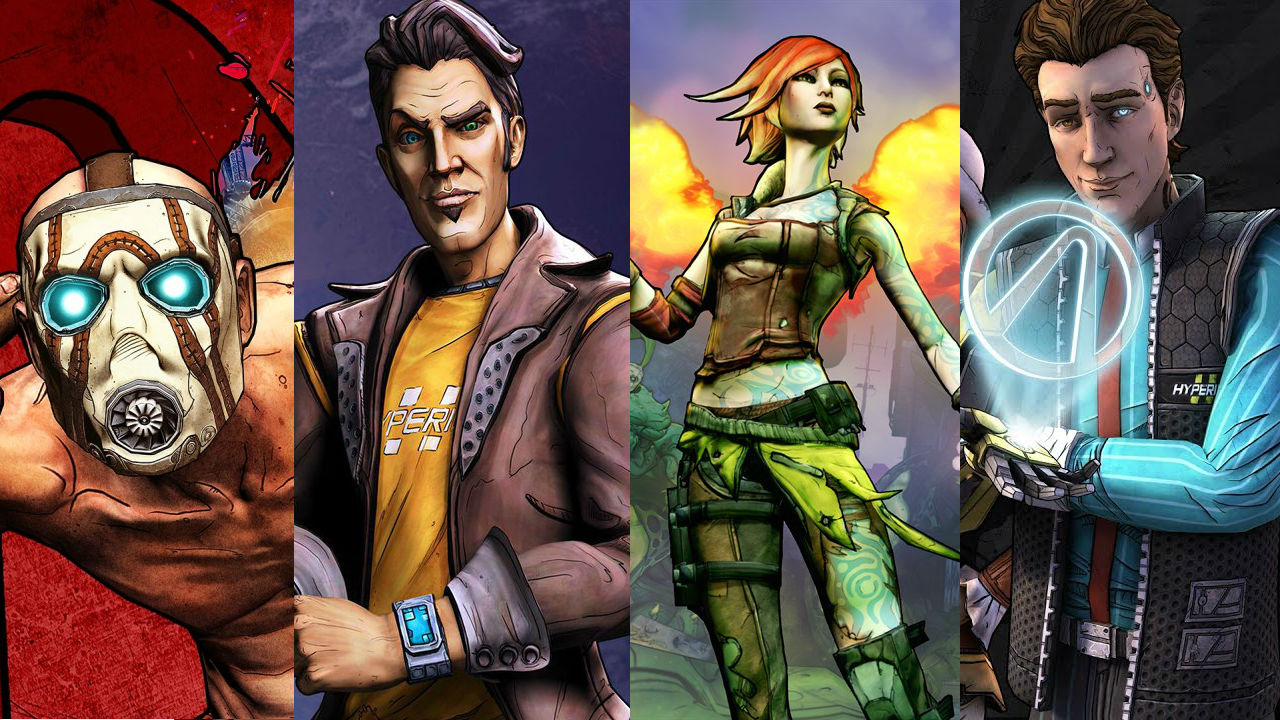 Borderlands 3 Shift Codes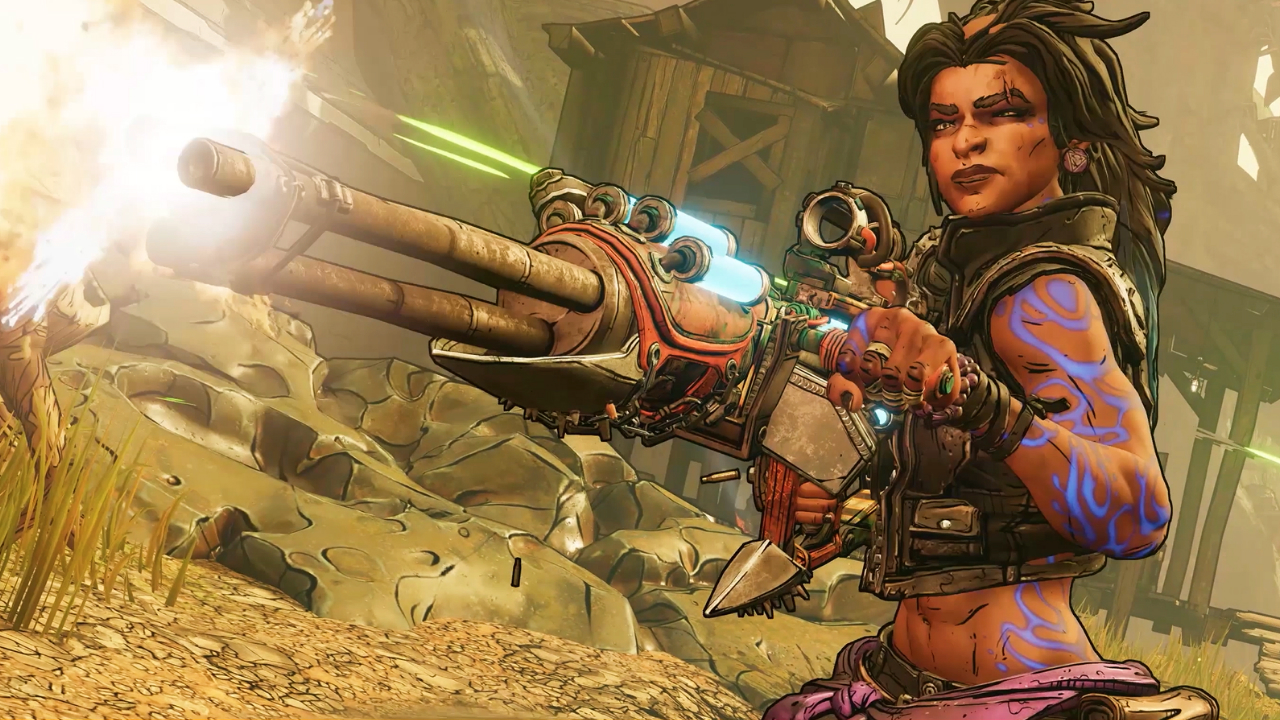 (Image credit: 2K Games)
The Borderlands 3 Shift Codes immediately below shouldn't expire so should always bee your first port of call. You can only claim them once though, so best to wait until you're a high level Vault Hunter. If you use them at lower levels you'll get loot that might get outpaced as you progress. 
HXKBT-XJ6FR-WBRKJ-J3TTB-RSBHR (1 Golden Key)
ZFKJ3-TT6FF-KTFKT-T3JJT-JWX36 (1 Golden Key)
Z65B3-JCXX6-5JXW3-3B33J-9SWT6 (1 Golden Key)
9XCBT-WBXFR-5TRWJ-JJJ33-TX53Z (3 Golden Keys)
ZRWBJ-ST6XR-CBFKT-JT3J3-FRXJ5 (1 Golden Key)
ZFKJ3-TT3BB-JTBJT-T3JJT-JWX9H (3 Golden Keys)
CHKB3-FJT9J-SK3K5-T33JJ-95J56 (1 Golden Key)
Borderlands 3 Null Value Head –  KHWTB-3CBJB-6XWFZ-6B3BB-T5CCJ
Borderlands 3 Guardian Head – CSW33-HBBJB-R65XH-XJTJ3-CT963
Borderlands 3 Daemon Head – CS5JB-CTTBB-FFWXZ-FJ3BT-TC6R3
Borderlands 3 Arachnoir Head – KZKBB-5HZ9S-CFKR9-RJ3T3-JBTK6
Borderlands 3 Skagwave Head – K95BT-B99H9-CX5XH-RTJB3-C6SJX
Borderlands 3 Saurian Synth Head – CZ5JT-HFH99-KXKRZ-6BTJJ-BS5WB
Borderlands 3 Pilot Punk Head – WSCBT-R5BB3-66KX9-F3JBT-ZW3JK
And that, currently, is it for Borderlands 3 Shift codes as there haven't been any new ones for a while, meaning they've all expired. However, if any new ones appear – Gearbox and be quite random with them – we'll add them here. 
If you're looking for more Borderlands 2 Shift codes or for games like The Pre-Sequel, head over to the next page, which has all the known and active codes a Vault Hunter could dream of. 
Check out our Borderlands 3 review, or watch our Borderlands story recap video to catch up on everything that's happened so far.
Borderlands 3 tips | Borderlands 3 patch notes | Borderlands 3 legendaries | Best Borderlands 3 guns | Best Borderlands 3 character | Borderlands 3 bosses | Borderlands 3 Typhon Logs | Borderlands 3 Eridian writing | Borderlands 3 how to emote | Borderlands 3 ending | Borderlands 3 One Pump Chump
---
More information
Every Borderlands 3 Shift Code you need to unlock the Golden Chest on Sanctuary 3
Borderlands 3 Shift codes get you great loot, whether that's opening Golden Chests, or grabbing some cosmetics – using Shift codes can get you keys and rewards you wouldn't have otherwise and it's all for free. Obviously that's a thing you want so let's take a look at what's going on.
Because the codes vary greatly in terms of dates, rewards and availability it's always worth checking what the latest ones are to make sure you're not missing out. New ones can drop without warning and getting as many Borderlands 3 Shift codes as you can is the best way to get some great loot fast.
Read More
Borderlands 3 Shift Codes
(Image credit: 2K Games)
The Borderlands 3 Shift Codes immediately below shouldn't expire so should always bee your first port of call. You can only claim them once though, so best to wait until you're a high level Vault Hunter. If you use them at lower levels you'll get loot that might get outpaced as you progress. 
HXKBT-XJ6FR-WBRKJ-J3TTB-RSBHR (1 Golden Key)
ZFKJ3-TT6FF-KTFKT-T3JJT-JWX36 (1 Golden Key)
Z65B3-JCXX6-5JXW3-3B33J-9SWT6 (1 Golden Key)
9XCBT-WBXFR-5TRWJ-JJJ33-TX53Z (3 Golden Keys)
ZRWBJ-ST6XR-CBFKT-JT3J3-FRXJ5 (1 Golden Key)
ZFKJ3-TT3BB-JTBJT-T3JJT-JWX9H (3 Golden Keys)
CHKB3-FJT9J-SK3K5-T33JJ-95J56 (1 Golden Key)
Borderlands 3 Null Value Head –  KHWTB-3CBJB-6XWFZ-6B3BB-T5CCJ
Borderlands 3 Guardian Head – CSW33-HBBJB-R65XH-XJTJ3-CT963
Borderlands 3 Daemon Head – CS5JB-CTTBB-FFWXZ-FJ3BT-TC6R3
Borderlands 3 Arachnoir Head – KZKBB-5HZ9S-CFKR9-RJ3T3-JBTK6
Borderlands 3 Skagwave Head – K95BT-B99H9-CX5XH-RTJB3-C6SJX
Borderlands 3 Saurian Synth Head – CZ5JT-HFH99-KXKRZ-6BTJJ-BS5WB
Borderlands 3 Pilot Punk Head – WSCBT-R5BB3-66KX9-F3JBT-ZW3JK
And that, currently, is it for Borderlands 3 Shift codes as there haven't been any new ones for a while, meaning they've all expired. However, if any new ones appear – Gearbox and be quite random with them – we'll add them here. 
If you're looking for more Borderlands 2 Shift codes or for games like The Pre-Sequel, head over to the next page, which has all the known and active codes a Vault Hunter could dream of. 
Check out our Borderlands 3 review, or watch our Borderlands story recap video to catch up on everything that's happened so far.
Borderlands 3 tips | Borderlands 3 patch notes | Borderlands 3 legendaries | Best Borderlands 3 guns | Best Borderlands 3 character | Borderlands 3 bosses | Borderlands 3 Typhon Logs | Borderlands 3 Eridian writing | Borderlands 3 how to emote | Borderlands 3 ending | Borderlands 3 One Pump Chump
#Borderlands #Shift #Code #unlock #Golden #Chest #Sanctuary
Every Borderlands 3 Shift Code you need to unlock the Golden Chest on Sanctuary 3
Borderlands 3 Shift codes get you great loot, whether that's opening Golden Chests, or grabbing some cosmetics – using Shift codes can get you keys and rewards you wouldn't have otherwise and it's all for free. Obviously that's a thing you want so let's take a look at what's going on.
Because the codes vary greatly in terms of dates, rewards and availability it's always worth checking what the latest ones are to make sure you're not missing out. New ones can drop without warning and getting as many Borderlands 3 Shift codes as you can is the best way to get some great loot fast.
Read More
Borderlands 3 Shift Codes
(Image credit: 2K Games)
The Borderlands 3 Shift Codes immediately below shouldn't expire so should always bee your first port of call. You can only claim them once though, so best to wait until you're a high level Vault Hunter. If you use them at lower levels you'll get loot that might get outpaced as you progress. 
HXKBT-XJ6FR-WBRKJ-J3TTB-RSBHR (1 Golden Key)
ZFKJ3-TT6FF-KTFKT-T3JJT-JWX36 (1 Golden Key)
Z65B3-JCXX6-5JXW3-3B33J-9SWT6 (1 Golden Key)
9XCBT-WBXFR-5TRWJ-JJJ33-TX53Z (3 Golden Keys)
ZRWBJ-ST6XR-CBFKT-JT3J3-FRXJ5 (1 Golden Key)
ZFKJ3-TT3BB-JTBJT-T3JJT-JWX9H (3 Golden Keys)
CHKB3-FJT9J-SK3K5-T33JJ-95J56 (1 Golden Key)
Borderlands 3 Null Value Head –  KHWTB-3CBJB-6XWFZ-6B3BB-T5CCJ
Borderlands 3 Guardian Head – CSW33-HBBJB-R65XH-XJTJ3-CT963
Borderlands 3 Daemon Head – CS5JB-CTTBB-FFWXZ-FJ3BT-TC6R3
Borderlands 3 Arachnoir Head – KZKBB-5HZ9S-CFKR9-RJ3T3-JBTK6
Borderlands 3 Skagwave Head – K95BT-B99H9-CX5XH-RTJB3-C6SJX
Borderlands 3 Saurian Synth Head – CZ5JT-HFH99-KXKRZ-6BTJJ-BS5WB
Borderlands 3 Pilot Punk Head – WSCBT-R5BB3-66KX9-F3JBT-ZW3JK
And that, currently, is it for Borderlands 3 Shift codes as there haven't been any new ones for a while, meaning they've all expired. However, if any new ones appear – Gearbox and be quite random with them – we'll add them here. 
If you're looking for more Borderlands 2 Shift codes or for games like The Pre-Sequel, head over to the next page, which has all the known and active codes a Vault Hunter could dream of. 
Check out our Borderlands 3 review, or watch our Borderlands story recap video to catch up on everything that's happened so far.
Borderlands 3 tips | Borderlands 3 patch notes | Borderlands 3 legendaries | Best Borderlands 3 guns | Best Borderlands 3 character | Borderlands 3 bosses | Borderlands 3 Typhon Logs | Borderlands 3 Eridian writing | Borderlands 3 how to emote | Borderlands 3 ending | Borderlands 3 One Pump Chump
#Borderlands #Shift #Code #unlock #Golden #Chest #Sanctuary
---
Synthetic: Vik News