Guides
Fortnite new weapons, vaulted and unvaulted for Chapter 3 Season 3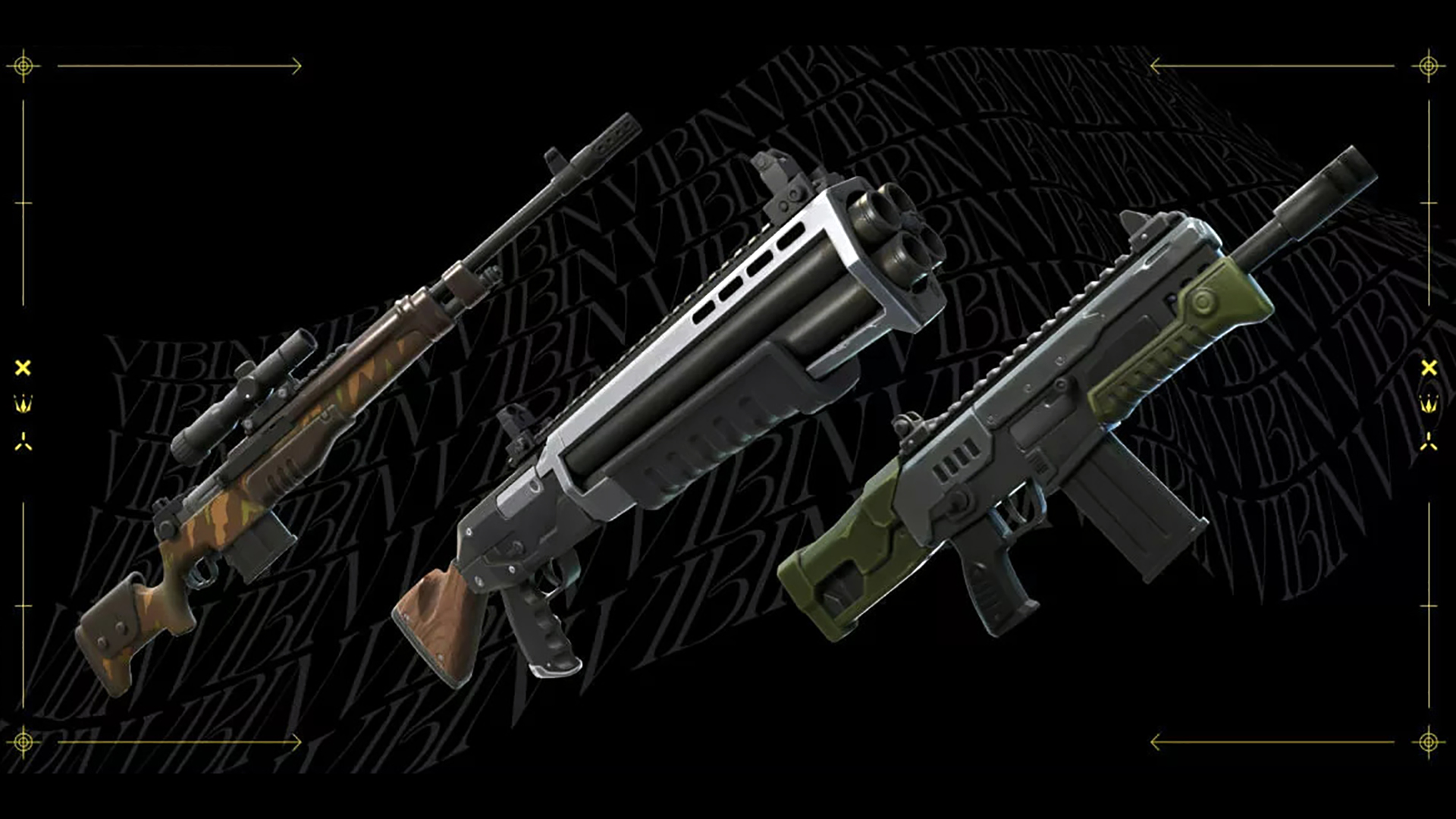 Fortnite new weapons, vaulted and unvaulted for Chapter 3 Season 3 represent the refresh of your available arsenal for the incoming season, meaning you can now get your hands on the Hammer Assault Rifle, Designated Marksman Rifle, and Two-Shot Shotgun. With the loot pool in Fortnite updating once again, you'll want to know what's so different about these new weapons, as well as finding out what weapons from last season have returned and which have been consigned to the vault. We can help with that, by following our round up of all the new Fortnite weapons added for Season 3, along with the vaulted, unvaulted, and Mythic weapons.
Fortnite new weapons
There's three entirely new weapons added to Fortnite as part of Chapter 3, Season 3: the Hammer Assault Rifle, Designated Marksman Rifle, and Two-Shot Shotgun, each of which have their advantages. There's also a lot of returning weapons to utilise, but we'll get into those momentarily.
Fortnite Hammer Assault Rifle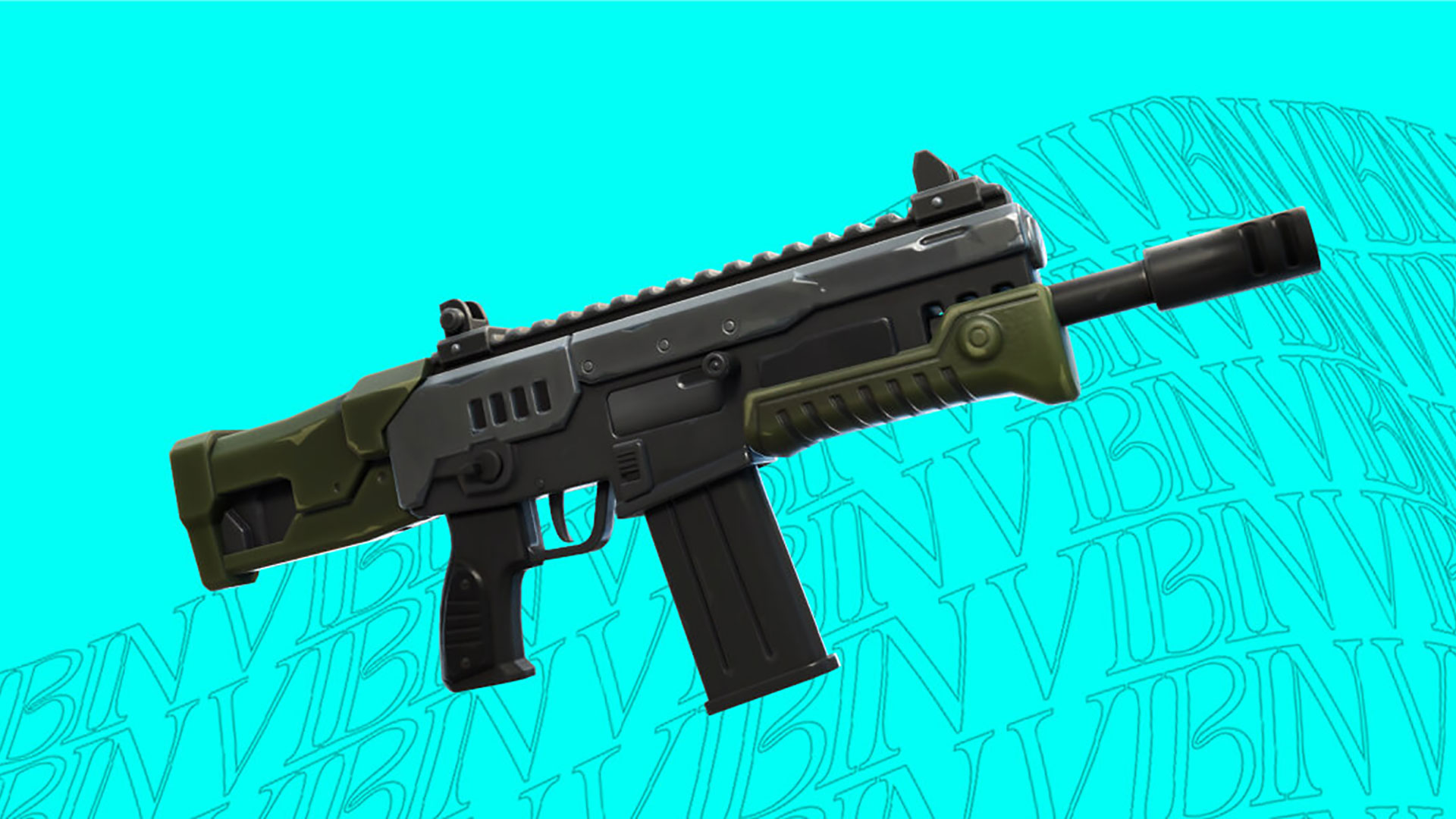 (Image credit: Epic Games)
The Fortnite Hammer Assault Rifle has a high rate of fire, with the power to be effective at close range as well as at a distance, but you'll need to master its unique recoil to use it accurately.
Fortnite Designated Marksman Rifle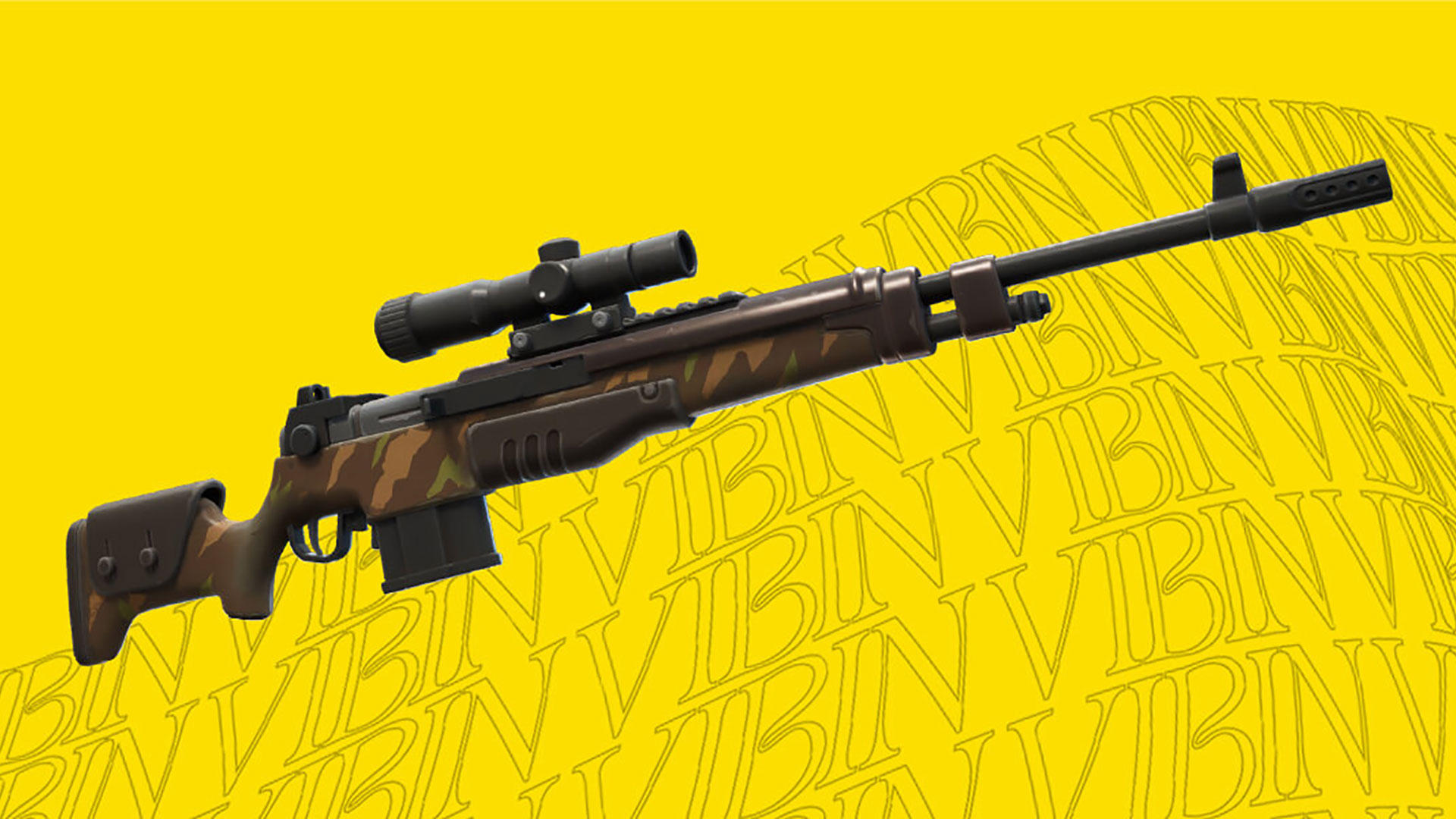 Fortnite Two-Shot Shotgun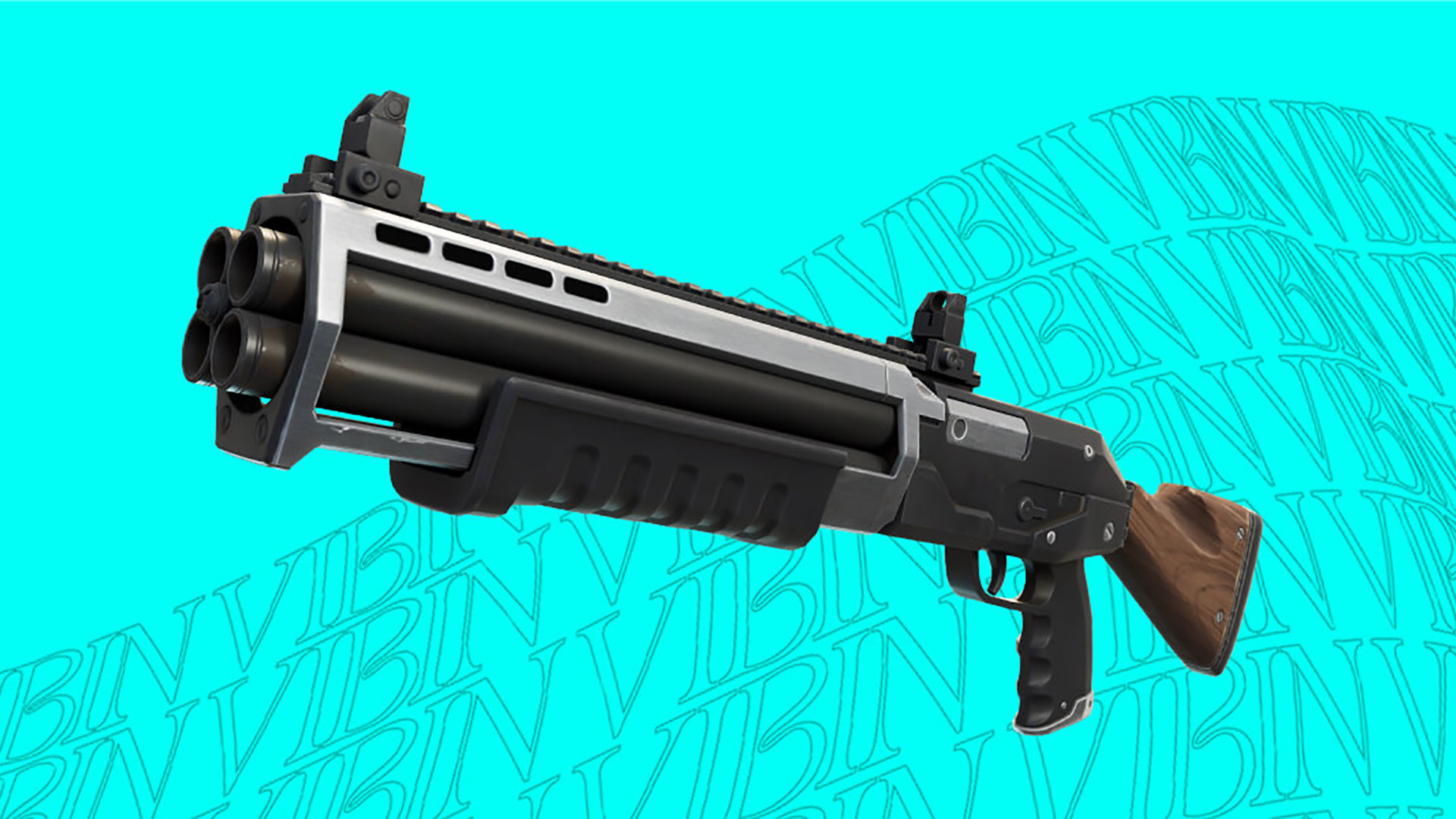 (Image credit: Epic Games)
The Fortnite Two-Shot Shotgun is a burst pump weapon and, as the name suggests, fires two shots at the same time, so if you manage to connect with both the damage dealt will be devastating.
Fortnite Mythic Weapons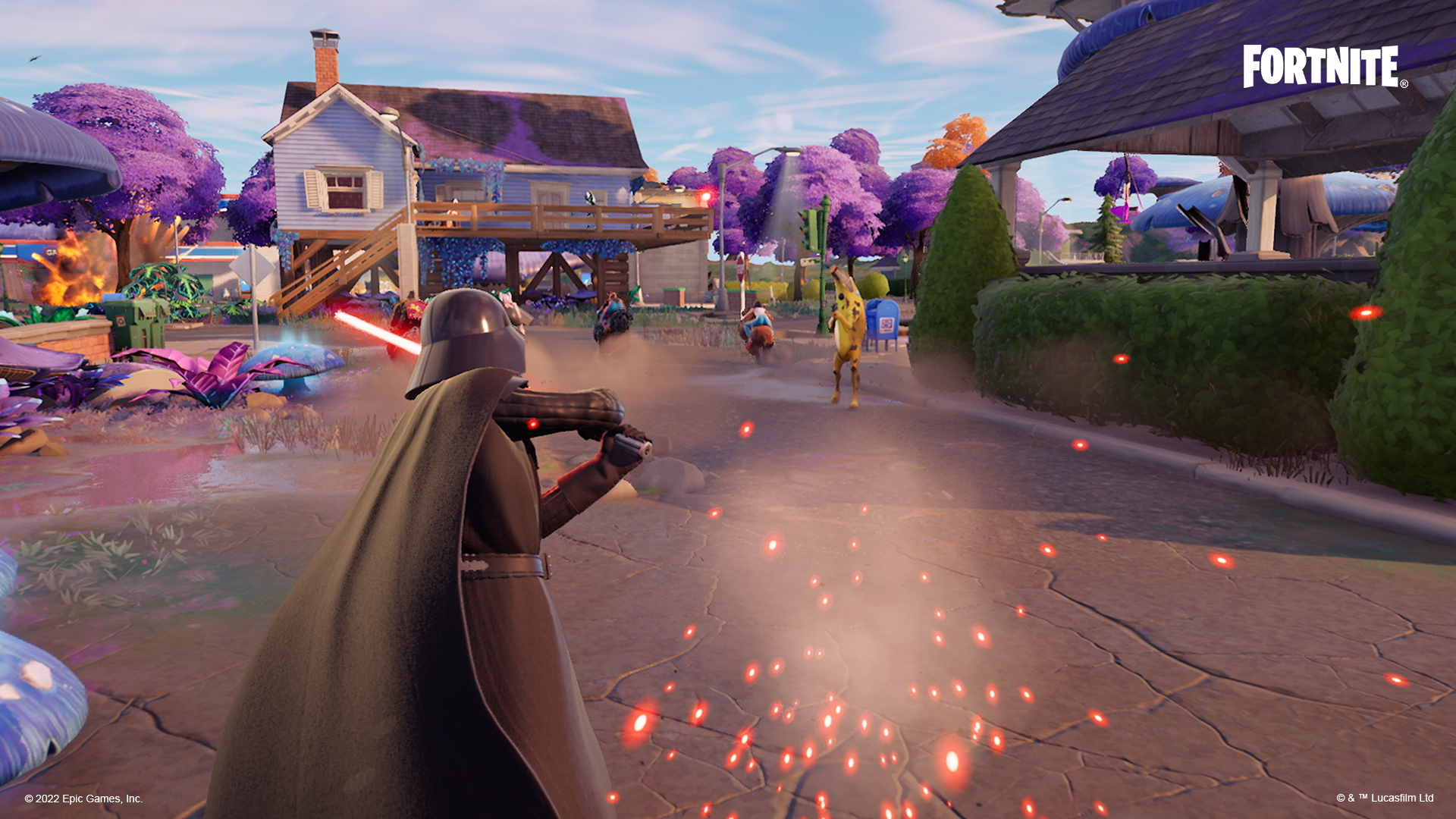 (Image credit: Epic Games)
Only one of the Fortnite Mythic Weapons has been confirmed for Season 3, as a Mythic Heavy Sniper Rifle has been found in the game files. Currently the only way revealed to get Mythic weapons is to plant and grow Fortnite Reality Seeds, until the sapling sprouts Mythic pods you can harvest for loot. Previously these special weapons were earned by defeating the Gunnar, Slone, or Huntmaster Saber NPCs, but they have now disappeared following the defeat of the Imagined Order during the Collision event. It's likely that more Mythics will be added during the season, so we'll update this guide if and when they are.
Fortnite vaulted weapons and items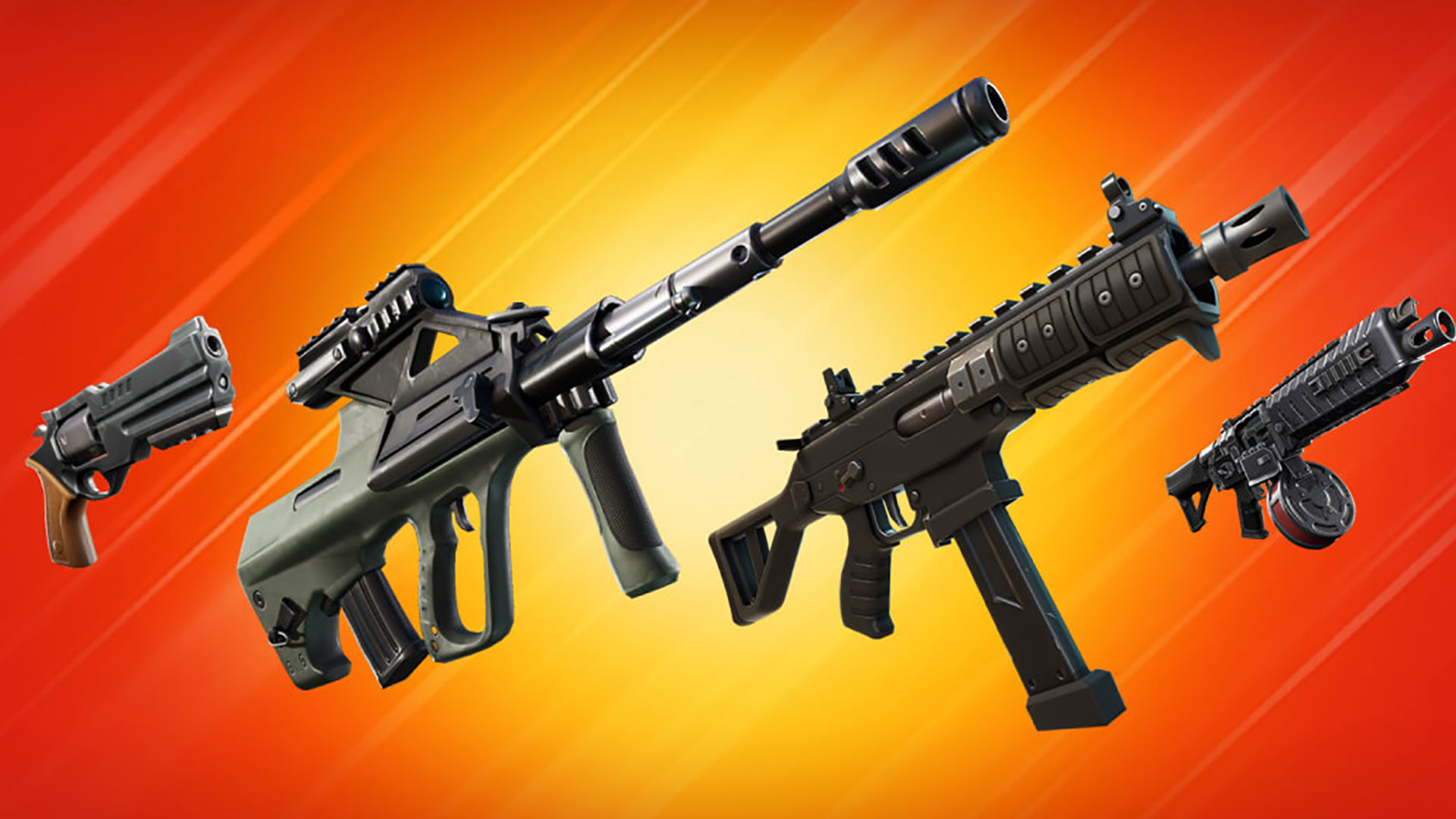 (Image credit: Epic Games)
Fortnite has vaulted a few items and weapons in the new update, including several thermal view items, which could make spotting opponents harder at a distance or in the dark:
Drum Shotgun
Light Machine Gun
MK-Seven Rifle
Thermal Assault Rifle
Thermal Flopper
Season 2 Voted Items
There are also a number of vehicles and other transport methods vaulted:
Battlebuses
Choppas
Jetpacks
Tanks
Fortnite unvaulted weapons and items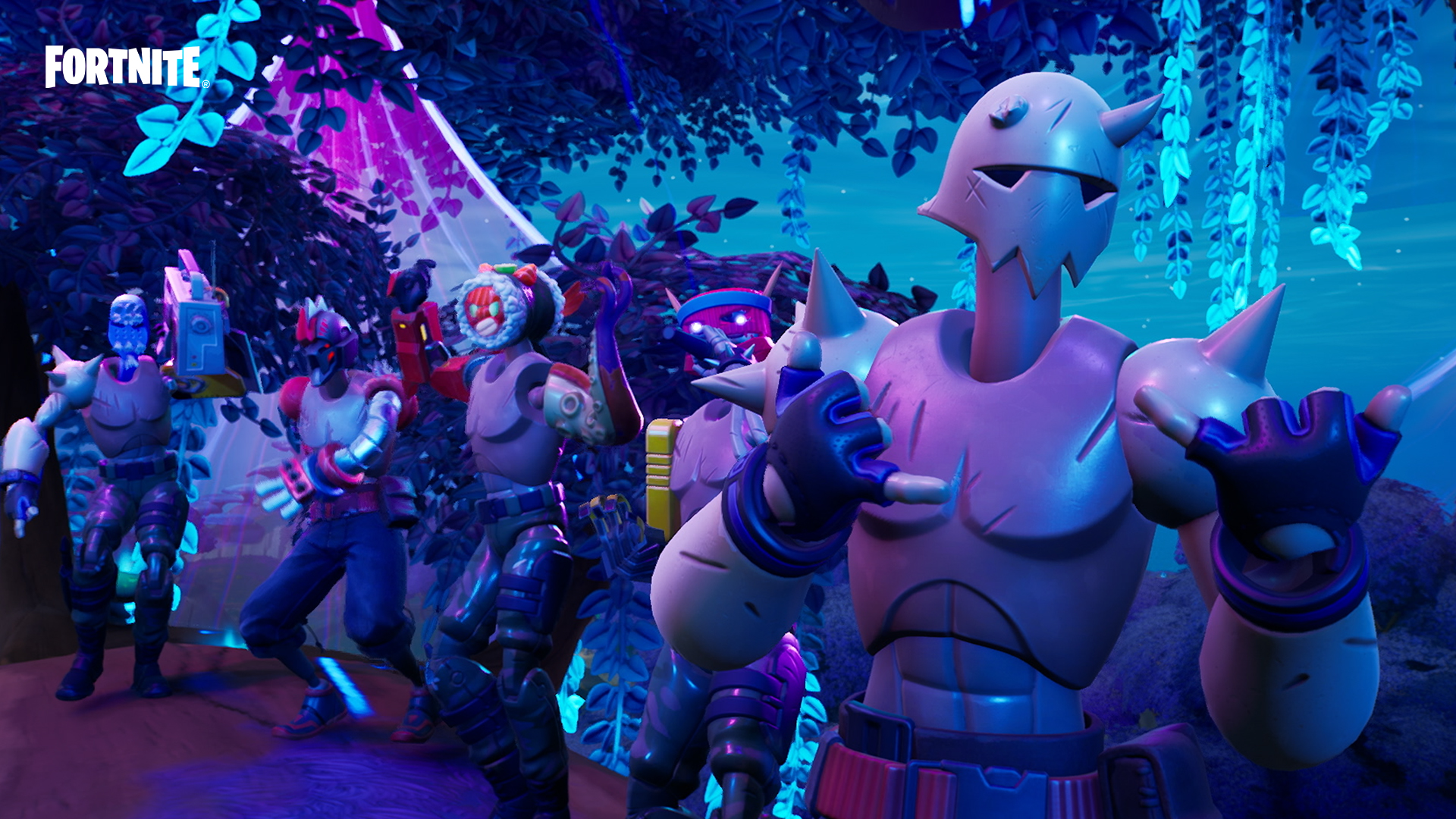 (Image credit: Epic Games)
There haven't been any Fortnite unvaulted weapons announced so far for Season 3, although the Fortnite Ballers have returned as another way to get around the island. However, there's quite a lot of guns returning from Season 2, which make up the bulk of the weapon pool:
Returning weapons and items
Revolver
Sidearm Pistol
Auto Shotgun
Striker Pump Shotgun
Combat SMG
Stinger SMG
Ranger Assault Rifle
Striker Burst Rifle
Heavy Sniper Rifle
Harpoon Gun
Firefly Jar
Grenade
Shockwave Grenades
Boom Sniper Rifle (Exotic)
The Dub (Exotic)
Marksman Six Shooter (Exotic)
Shadow Tracker (Exotic)
Cow Catcher
Repair Tool
Of course, it's still pretty early into this new season of Fortnite, with a variety of changes still to uncover and Epic promising more tweaks in the near future. We'll be sure to update this page to reflect any important changes to the game, so keep an eye on this page!
Fortnite patch notes | Fortnite tips | Fortnite Creative codes | Fortnite 2FA | How to enable cross platform Fortnite matches | How to level up fast in Fortnite | Fortnite Starter Pack | Fortnite quests | Fortnite characters | Fortnite map | Fortnite building removed | Fortnite Groovy Grove
---
More information
Fortnite new weapons, vaulted and unvaulted for Chapter 3 Season 3
Fortnite new weapons, vaulted and unvaulted for Chapter 3 Season 3 represent the refresh of your available arsenal for the incoming season, meaning you can now get your hands on the Hammer Assault Rifle, Designated Marksman Rifle, and Two-Shot Shotgun. With the loot pool in Fortnite updating once again, you'll want to know what's so different about these new weapons, as well as finding out what weapons from last season have returned and which have been consigned to the vault. We can help with that, by following our round up of all the new Fortnite weapons added for Season 3, along with the vaulted, unvaulted, and Mythic weapons.
Fortnite new weapons
There's three entirely new weapons added to Fortnite as part of Chapter 3, Season 3: the Hammer Assault Rifle, Designated Marksman Rifle, and Two-Shot Shotgun, each of which have their advantages. There's also a lot of returning weapons to utilise, but we'll get into those momentarily.
Fortnite Hammer Assault Rifle
(Image credit: Epic Games)
The Fortnite Hammer Assault Rifle has a high rate of fire, with the power to be effective at close range as well as at a distance, but you'll need to master its unique recoil to use it accurately.
Fortnite Designated Marksman Rifle
Fortnite Two-Shot Shotgun
(Image credit: Epic Games)
The Fortnite Two-Shot Shotgun is a burst pump weapon and, as the name suggests, fires two shots at the same time, so if you manage to connect with both the damage dealt will be devastating.
Fortnite Mythic Weapons
(Image credit: Epic Games)
Only one of the Fortnite Mythic Weapons has been confirmed for Season 3, as a Mythic Heavy Sniper Rifle has been found in the game files. Currently the only way revealed to get Mythic weapons is to plant and grow Fortnite Reality Seeds, until the sapling sprouts Mythic pods you can harvest for loot. Previously these special weapons were earned by defeating the Gunnar, Slone, or Huntmaster Saber NPCs, but they have now disappeared following the defeat of the Imagined Order during the Collision event. It's likely that more Mythics will be added during the season, so we'll update this guide if and when they are.
Fortnite vaulted weapons and items
(Image credit: Epic Games)
Fortnite has vaulted a few items and weapons in the new update, including several thermal view items, which could make spotting opponents harder at a distance or in the dark:
Drum Shotgun
Light Machine Gun
MK-Seven Rifle
Thermal Assault Rifle
Thermal Flopper
Season 2 Voted Items
There are also a number of vehicles and other transport methods vaulted:
Battlebuses
Choppas
Jetpacks
Tanks
Fortnite unvaulted weapons and items
(Image credit: Epic Games)
There haven't been any Fortnite unvaulted weapons announced so far for Season 3, although the Fortnite Ballers have returned as another way to get around the island. However, there's quite a lot of guns returning from Season 2, which make up the bulk of the weapon pool:
Returning weapons and items
Revolver
Sidearm Pistol
Auto Shotgun
Striker Pump Shotgun
Combat SMG
Stinger SMG
Ranger Assault Rifle
Striker Burst Rifle
Heavy Sniper Rifle
Harpoon Gun
Firefly Jar
Grenade
Shockwave Grenades
Boom Sniper Rifle (Exotic)
The Dub (Exotic)
Marksman Six Shooter (Exotic)
Shadow Tracker (Exotic)
Cow Catcher
Repair Tool
Of course, it's still pretty early into this new season of Fortnite, with a variety of changes still to uncover and Epic promising more tweaks in the near future. We'll be sure to update this page to reflect any important changes to the game, so keep an eye on this page!
Fortnite patch notes | Fortnite tips | Fortnite Creative codes | Fortnite 2FA | How to enable cross platform Fortnite matches | How to level up fast in Fortnite | Fortnite Starter Pack | Fortnite quests | Fortnite characters | Fortnite map | Fortnite building removed | Fortnite Groovy Grove
#Fortnite #weapons #vaulted #unvaulted #Chapter #Season
Fortnite new weapons, vaulted and unvaulted for Chapter 3 Season 3
Fortnite new weapons, vaulted and unvaulted for Chapter 3 Season 3 represent the refresh of your available arsenal for the incoming season, meaning you can now get your hands on the Hammer Assault Rifle, Designated Marksman Rifle, and Two-Shot Shotgun. With the loot pool in Fortnite updating once again, you'll want to know what's so different about these new weapons, as well as finding out what weapons from last season have returned and which have been consigned to the vault. We can help with that, by following our round up of all the new Fortnite weapons added for Season 3, along with the vaulted, unvaulted, and Mythic weapons.
Fortnite new weapons
There's three entirely new weapons added to Fortnite as part of Chapter 3, Season 3: the Hammer Assault Rifle, Designated Marksman Rifle, and Two-Shot Shotgun, each of which have their advantages. There's also a lot of returning weapons to utilise, but we'll get into those momentarily.
Fortnite Hammer Assault Rifle
(Image credit: Epic Games)
The Fortnite Hammer Assault Rifle has a high rate of fire, with the power to be effective at close range as well as at a distance, but you'll need to master its unique recoil to use it accurately.
Fortnite Designated Marksman Rifle
Fortnite Two-Shot Shotgun
(Image credit: Epic Games)
The Fortnite Two-Shot Shotgun is a burst pump weapon and, as the name suggests, fires two shots at the same time, so if you manage to connect with both the damage dealt will be devastating.
Fortnite Mythic Weapons
(Image credit: Epic Games)
Only one of the Fortnite Mythic Weapons has been confirmed for Season 3, as a Mythic Heavy Sniper Rifle has been found in the game files. Currently the only way revealed to get Mythic weapons is to plant and grow Fortnite Reality Seeds, until the sapling sprouts Mythic pods you can harvest for loot. Previously these special weapons were earned by defeating the Gunnar, Slone, or Huntmaster Saber NPCs, but they have now disappeared following the defeat of the Imagined Order during the Collision event. It's likely that more Mythics will be added during the season, so we'll update this guide if and when they are.
Fortnite vaulted weapons and items
(Image credit: Epic Games)
Fortnite has vaulted a few items and weapons in the new update, including several thermal view items, which could make spotting opponents harder at a distance or in the dark:
Drum Shotgun
Light Machine Gun
MK-Seven Rifle
Thermal Assault Rifle
Thermal Flopper
Season 2 Voted Items
There are also a number of vehicles and other transport methods vaulted:
Battlebuses
Choppas
Jetpacks
Tanks
Fortnite unvaulted weapons and items
(Image credit: Epic Games)
There haven't been any Fortnite unvaulted weapons announced so far for Season 3, although the Fortnite Ballers have returned as another way to get around the island. However, there's quite a lot of guns returning from Season 2, which make up the bulk of the weapon pool:
Returning weapons and items
Revolver
Sidearm Pistol
Auto Shotgun
Striker Pump Shotgun
Combat SMG
Stinger SMG
Ranger Assault Rifle
Striker Burst Rifle
Heavy Sniper Rifle
Harpoon Gun
Firefly Jar
Grenade
Shockwave Grenades
Boom Sniper Rifle (Exotic)
The Dub (Exotic)
Marksman Six Shooter (Exotic)
Shadow Tracker (Exotic)
Cow Catcher
Repair Tool
Of course, it's still pretty early into this new season of Fortnite, with a variety of changes still to uncover and Epic promising more tweaks in the near future. We'll be sure to update this page to reflect any important changes to the game, so keep an eye on this page!
Fortnite patch notes | Fortnite tips | Fortnite Creative codes | Fortnite 2FA | How to enable cross platform Fortnite matches | How to level up fast in Fortnite | Fortnite Starter Pack | Fortnite quests | Fortnite characters | Fortnite map | Fortnite building removed | Fortnite Groovy Grove
#Fortnite #weapons #vaulted #unvaulted #Chapter #Season
---
Synthetic: Vik News