Tech
How To Learn ASL For Free In Snapchat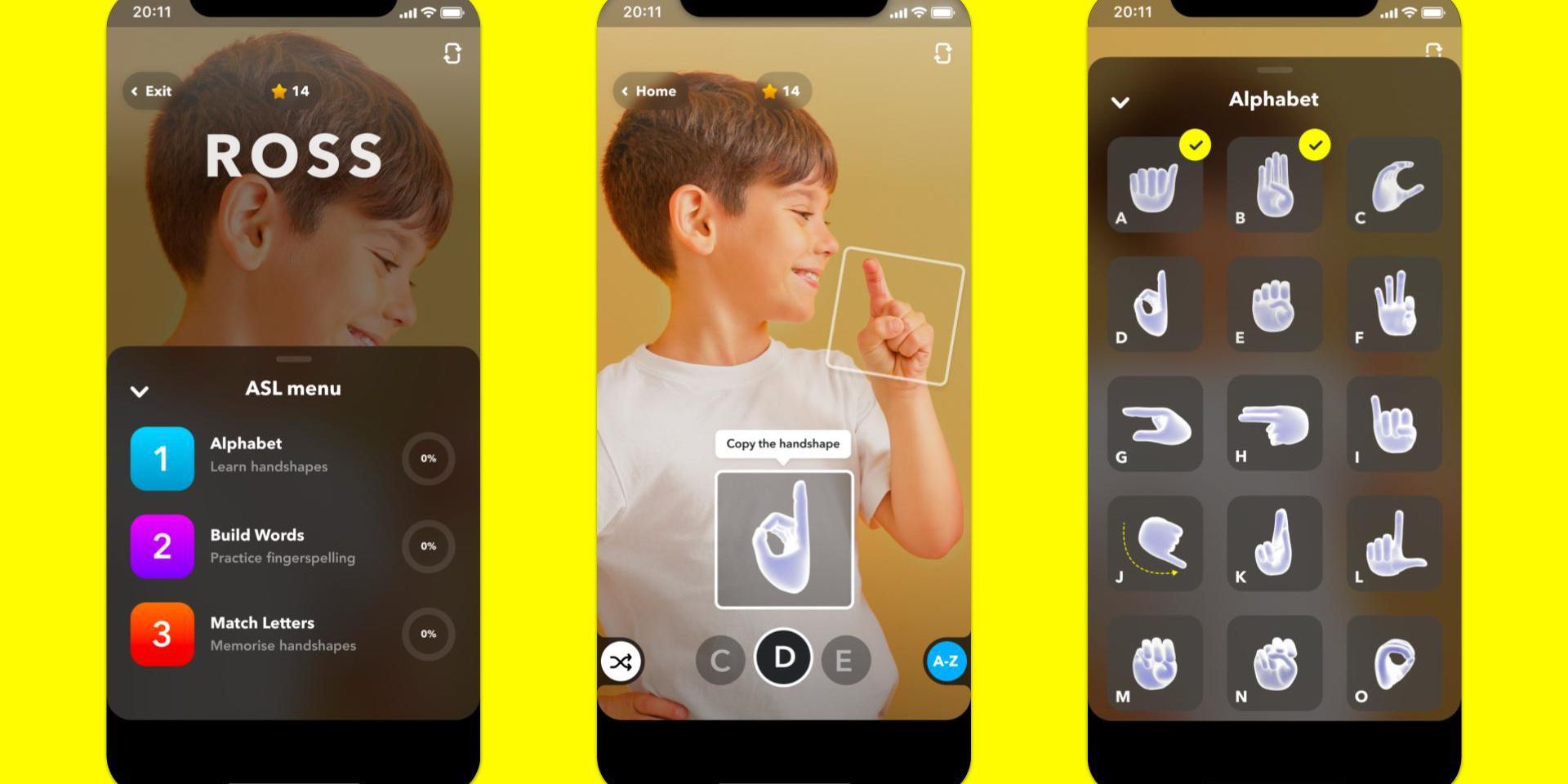 Released in April 2022, the ASL Alphabet is the latest ASL Snapchat lens. It is also the best starting point. Opening the lens, users choose one of three exercises, including alphabetic, word forming, and letter matching. ASL Alphabet Lens will show you the letters you need to sign, what your hand should look like, and analyze your hand to make sure you're signing correctly. You can also view the built-in alphabet and see the different hand shapes and learned hand shapes.
Randomizer Finger Spelling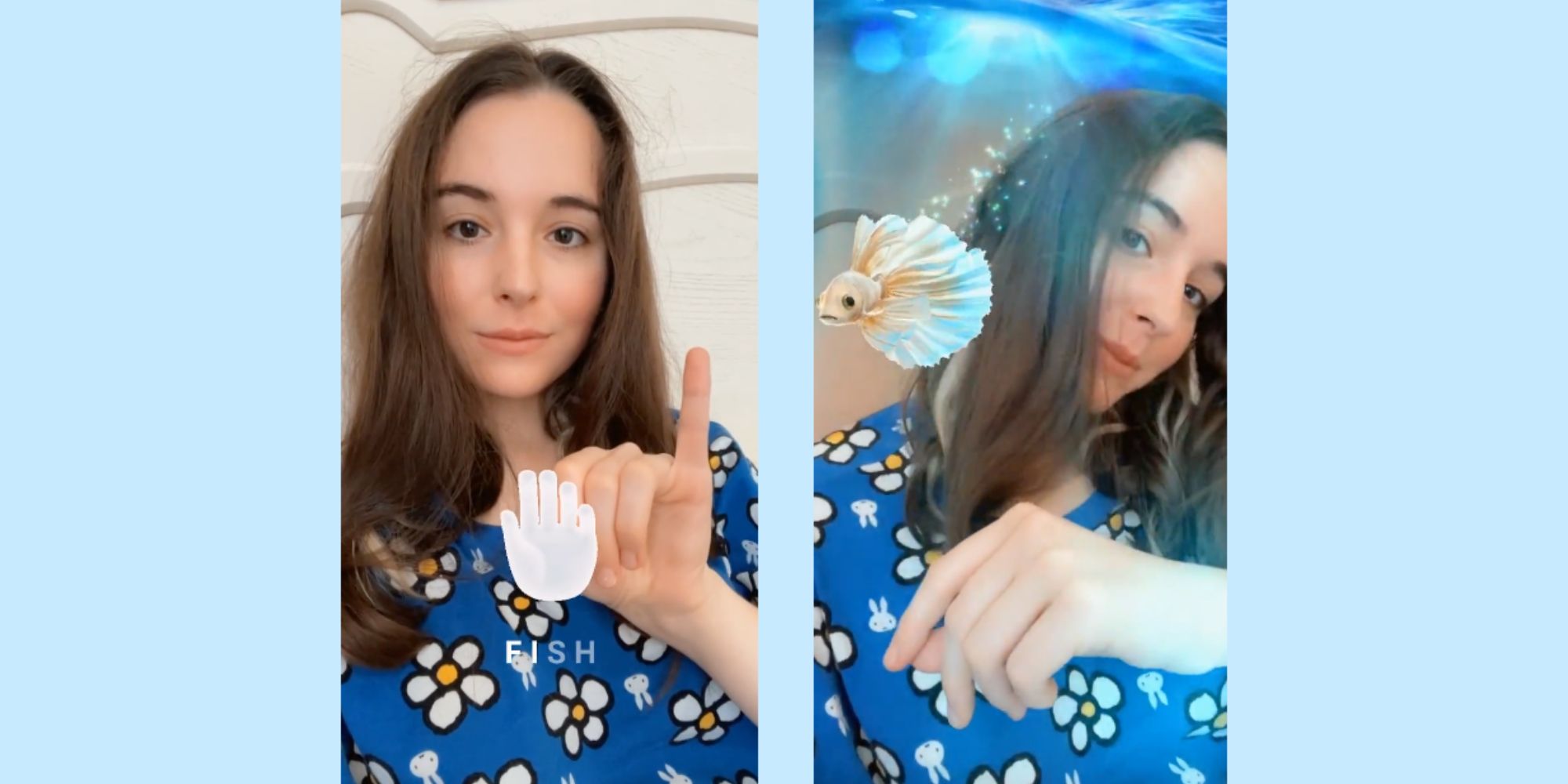 Once you get used to the alphabet, Randomizer Fingerspelling is another fun Snapchat lens. Ask the user to spell a random word with their finger and display a guiding prompt for each new letter. Some examples are "dragon", "fish" and "bird". When you successfully sign a word, the lens changes to a fun effect based on the word you just wrote (eg, when you sign "Dragon", a fictional dragon appears and starts flying).
Fingerspell username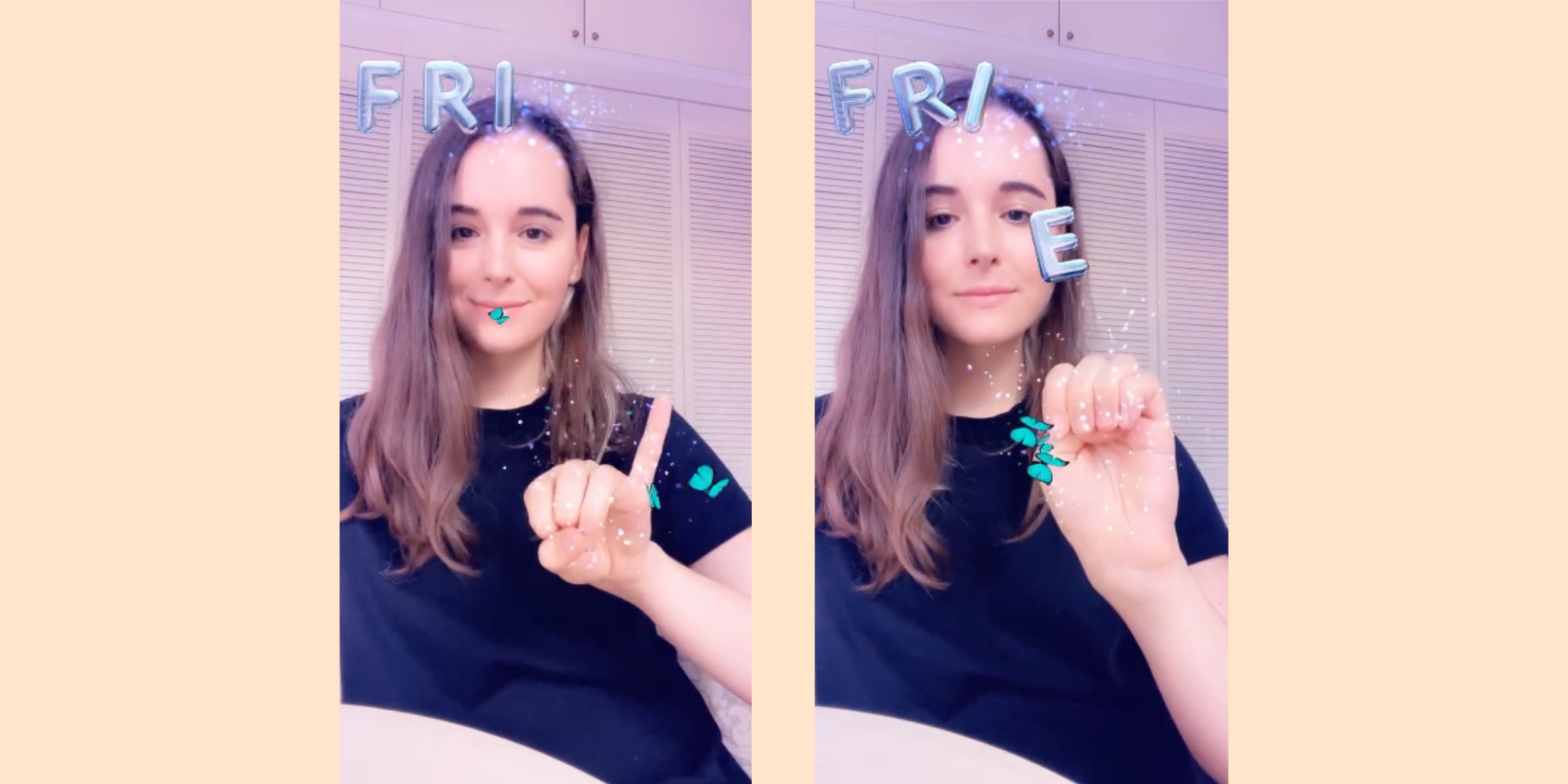 The Fingerspell username lens is exactly that. Again with the help of guided prompts, Lens helps users to finger-spel names in ASL. Each letter floats to the top of the screen after signing, and launches virtual confetti to cheer you up. Whatever your name is listed on Snapchat is the name you spell with your finger.
random word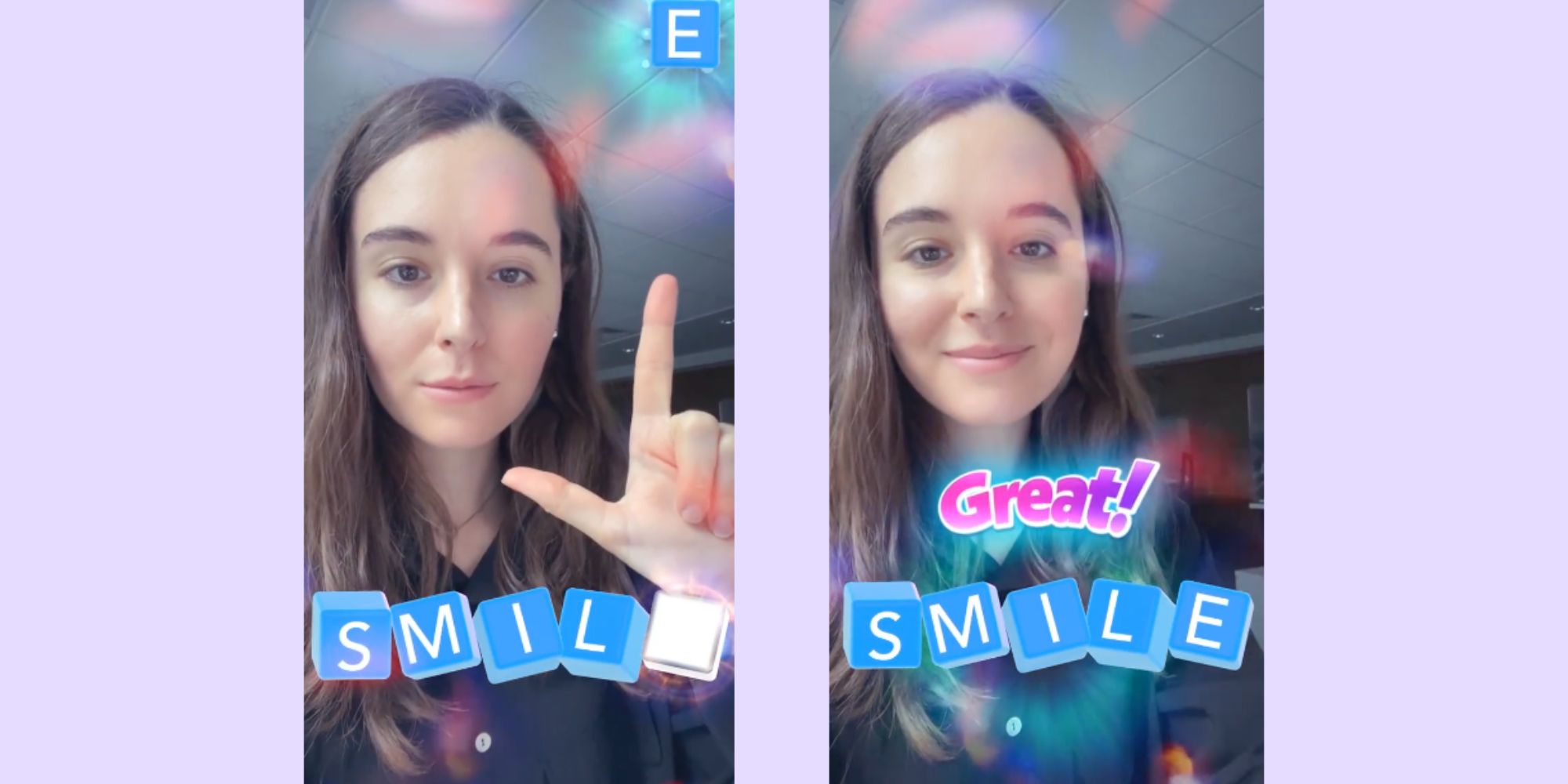 Finally, Snapchat has a Random Words Lens. This is the most fun of the four lenses. Random letters fall off the top of the screen, requiring the user to spell the four-letter word. You have nine seconds to sign each letter before the next one starts to fall, and we recommend signing as soon as possible (but still accurately). Snapchat doesn't track scores or anything like that, but it's a fun way to encourage yourself to speed up your signature.
How to use Snapchat's ASL lens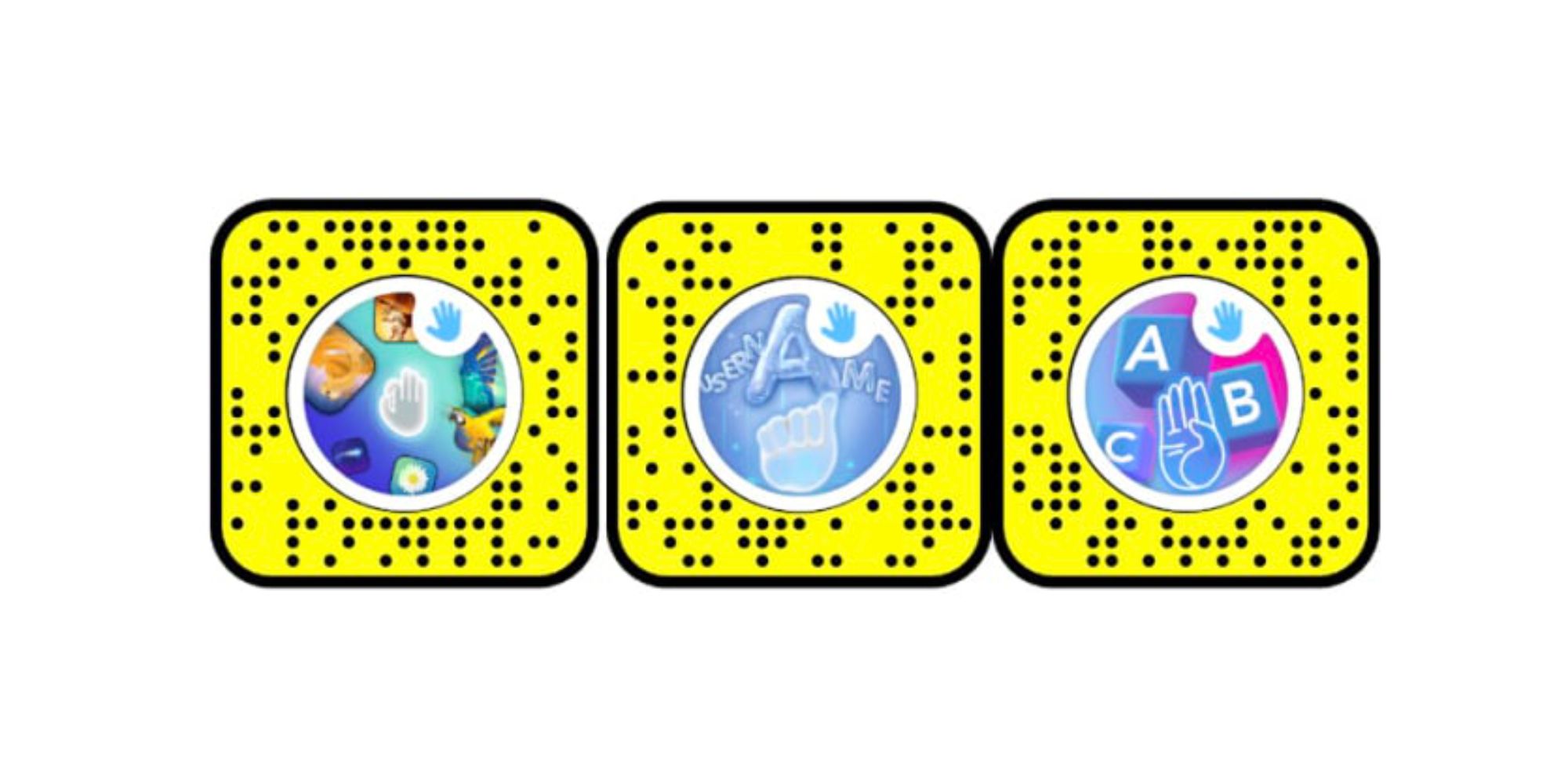 Using a dedicated ASL app is far more useful for serious learning, but integrating these lenses directly into Snapchat is a fantastic way to introduce the world of American Sign Language to more people. A basic understanding of ASL is a great tool if you have a deaf family, meet a Def client at work, or just want to become more familiar with the language. And with this Snapchat lens, getting started is easier than ever. Open Snapchat, place one of the codes above on your phone and tap the scan icon at the bottom of the screen. If that doesn't work, open the Snapchat app, tap the search icon in the upper left corner, then search for the name of the ASL lens you want to use.
Source: Snap
---
More information
How To Learn ASL For Free In Snapchat
Launched in April 2022, ASL Alphabet is the latest ASL Snapchat Lens. It's also the best place to start. Upon opening the Lens, users choose one of three exercises — including Alphabet, Build Words, and Match Letters. The ASL Alphabet Lens shows the letter you need to sign, what the hand shape looks like, and analyses your hand to make sure you're signing correctly. You can also view an integrated alphabet to see all the different handshapes and which ones you've learned.
Randomizer Fingerspelling
Once you're comfortable with the alphabet, Randomizer Fingerspelling is another fun Snapchat Lens. It asks users to fingerspell a random word and shows guided prompts for each new letter. Some examples include 'Dragon,' 'Fish,' and 'Bird.' After successfully signing a word, the Lens morphs into a fun effect based on the word you just spelled (for example, after signing 'dragon,' a virtual dragon starts flying around you).
Fingerspell Username
The Fingerspell Username Lens is exactly what it sounds like. Once again using guided prompts, the Lens helps users fingerspell their first name in ASL. Each letter floats to the top of the screen once it's signed and shoots out virtual confetti to encourage you along the way. Whatever your name is listed as in Snapchat, that's the name you'll be asked to fingerspell.
Random Words
Last but certainly not least, Snapchat has the Random Words Lens. This is the most game-like of the four Lenses. Users have to spell four-letter words as random letters fall down from the top of the screen. You have 9 seconds to sign each letter before the next one starts falling, encouraging you to sign as quickly (but still accurately) as possible. Snapchat doesn't track your score or anything like that, but it's a fun way to encourage yourself to increase your signing speed.
How To Use Snapchat's ASL Lenses
While using a dedicated ASL app is still more useful for serious learning, having these Lenses built directly into Snapchat is a fantastic way to expose more people to the world of American Sign Language. Whether someone has a Deaf family member, encounters a Def customer while at work, or wants to be more familiar with the language, having a basic understanding of ASL is a great tool. And thanks to these Snapchat Lenses, getting started is easier than ever. Open Snapchat, hold your phone up to one of the codes above, and tap the scan icon at the bottom of your screen. If that doesn't work, open the Snapchat app, tap the search icon in the top-left corner, and search the name of whatever ASL lens you want to use.
Source: Snap
#Learn #ASL #Free #Snapchat
How To Learn ASL For Free In Snapchat
Launched in April 2022, ASL Alphabet is the latest ASL Snapchat Lens. It's also the best place to start. Upon opening the Lens, users choose one of three exercises — including Alphabet, Build Words, and Match Letters. The ASL Alphabet Lens shows the letter you need to sign, what the hand shape looks like, and analyses your hand to make sure you're signing correctly. You can also view an integrated alphabet to see all the different handshapes and which ones you've learned.
Randomizer Fingerspelling
Once you're comfortable with the alphabet, Randomizer Fingerspelling is another fun Snapchat Lens. It asks users to fingerspell a random word and shows guided prompts for each new letter. Some examples include 'Dragon,' 'Fish,' and 'Bird.' After successfully signing a word, the Lens morphs into a fun effect based on the word you just spelled (for example, after signing 'dragon,' a virtual dragon starts flying around you).
Fingerspell Username
The Fingerspell Username Lens is exactly what it sounds like. Once again using guided prompts, the Lens helps users fingerspell their first name in ASL. Each letter floats to the top of the screen once it's signed and shoots out virtual confetti to encourage you along the way. Whatever your name is listed as in Snapchat, that's the name you'll be asked to fingerspell.
Random Words
Last but certainly not least, Snapchat has the Random Words Lens. This is the most game-like of the four Lenses. Users have to spell four-letter words as random letters fall down from the top of the screen. You have 9 seconds to sign each letter before the next one starts falling, encouraging you to sign as quickly (but still accurately) as possible. Snapchat doesn't track your score or anything like that, but it's a fun way to encourage yourself to increase your signing speed.
How To Use Snapchat's ASL Lenses
While using a dedicated ASL app is still more useful for serious learning, having these Lenses built directly into Snapchat is a fantastic way to expose more people to the world of American Sign Language. Whether someone has a Deaf family member, encounters a Def customer while at work, or wants to be more familiar with the language, having a basic understanding of ASL is a great tool. And thanks to these Snapchat Lenses, getting started is easier than ever. Open Snapchat, hold your phone up to one of the codes above, and tap the scan icon at the bottom of your screen. If that doesn't work, open the Snapchat app, tap the search icon in the top-left corner, and search the name of whatever ASL lens you want to use.
Source: Snap
#Learn #ASL #Free #Snapchat
---
Synthetic: Vik News