Entertainment
Mad God Trailer: Star Wars VFX Artist's Movie Took 30 Years To Make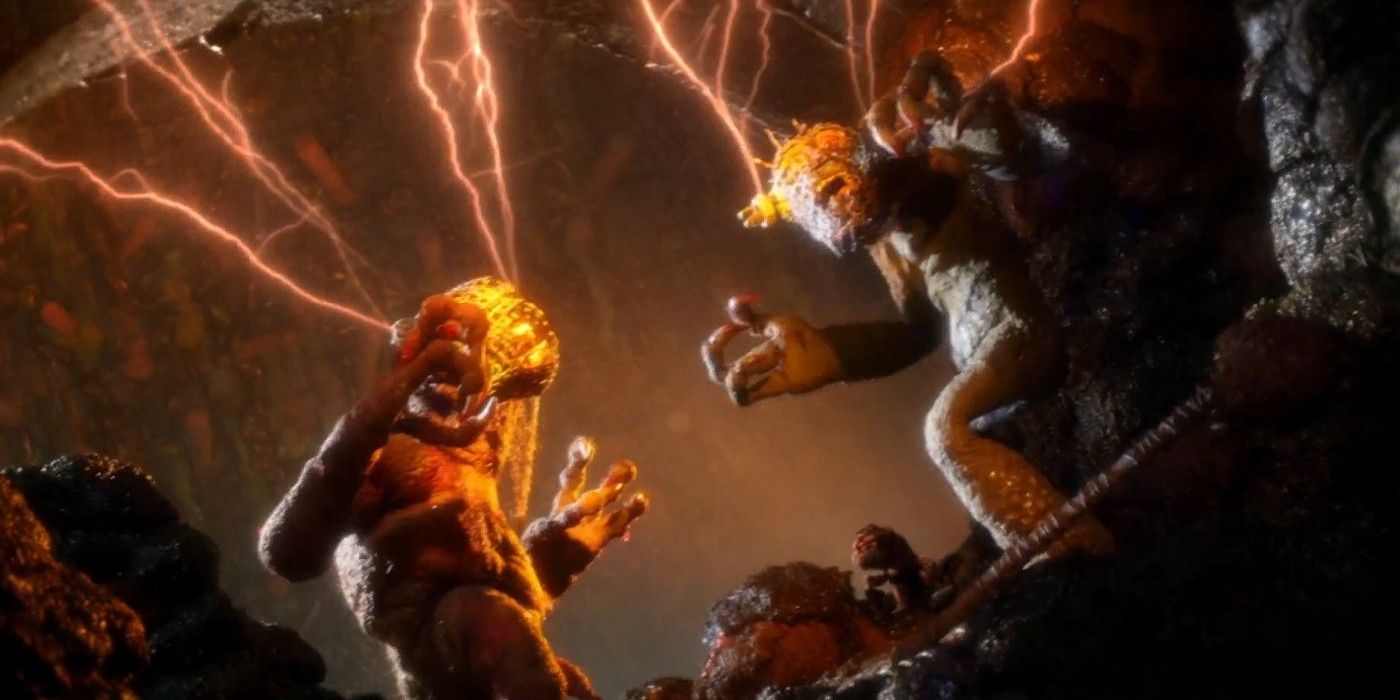 in the spirit of the original star war VFX artist Phil Tippett brings you the trailer. crazy god, a film that took 30 years to make. Tippett is a longtime leader in Industrial Light & Magic and the owner of Tippett Studios, responsible for many iconic creations. AT-AT and Tauntauns Reich's Counterattack? Confirm. Clendatu's Bugs starship troopers? ED-209 Robocop? Check out and review, among tons of others. He recently returned to work. mandalorian season 2 and 3.
A trailer for the film was shared on the PhilsAttic YouTube channel. crazy god As the assassin descends into another world of hell, he encounters many bizarre and terrifying creatures, created almost entirely through stop-motion animation. Tippett came up with the idea in a quiet hour after the original schedule was over.robot police 2, However, he only made a few scenes before he had to fully focus on developing a combination of stop motion and CGI effects. Jurassic Park (to this day). Twenty years later, that all changed when some of Tippett's leading artists and collaborators understood the project and encouraged them to continue. With the help of a Kickstarter campaign and countless volunteer hours, the final product is finally seeing the light of day. The trailer is below from all the goofy steampunk madness.
This project is a true labor of love and was completed during the pandemic. Some of the volunteers were experts at creating effects for Marvel and Lucasfilm for weeks, helping Tippett on the weekends, while others were students at various San Francisco art schools. All volunteered for free in exchange for crafting lessons from master animators. crazy god It aired on Shudder on June 16.
Source: Phils Attic
---
More information
Mad God Trailer: Star Wars VFX Artist's Movie Took 30 Years To Make
From the mind of original Star Wars VFX artist Phil Tippett comes a trailer for Mad God, a film 30 years in the making. Tippett is the longtime head of Industrial Light & Magic and owner of Tippett Studios who's been responsible for numerous iconic creations. The AT-ATs and Tauntauns in Empire Strikes Back? Check. The bugs of Klendathu in Starship Troopers? ED-209 in RoboCop? Check and check, among countless others. He was recently brought back to work on The Mandalorian seasons 2 and 3.
The film's trailer was shared on the YouTube channel PhilsAttic. Mad God follows an assassin who descends into otherworldy hellscape and encounters many strange and horrific creatures and was made almost entirely via stop-motion animation. Tippett initially came up with the idea during a quiet time in his schedule post-RoboCop 2, but only created a few scenes before having to put all his focus into pioneering the blend of stop-motion and CGI effects in Jurassic Park (which still hold up to this day). All that changed when some of Tippett's key artists and collaborators caught wind of the project 20 years later and encouraged him to continue it. With the help of a Kickstarter campaign and countless volunteer hours, the final product is finally seeing the light of day. The trailer is below in all its goopy steampunk madness:
The project is a true labor of love and was finished during the pandemic. Some volunteers were professionals who spent their weeks creating effects for Marvel and Lucasfilm and their weekends helping Tippett, others were students from various San Francisco art schools. All volunteered for free in exchange for lessons in the craft from a master animator. Mad God will premiere on Shudder June 16.
Source: PhilsAttic
#Mad #God #Trailer #Star #Wars #VFX #Artists #Movie #Years
Mad God Trailer: Star Wars VFX Artist's Movie Took 30 Years To Make
From the mind of original Star Wars VFX artist Phil Tippett comes a trailer for Mad God, a film 30 years in the making. Tippett is the longtime head of Industrial Light & Magic and owner of Tippett Studios who's been responsible for numerous iconic creations. The AT-ATs and Tauntauns in Empire Strikes Back? Check. The bugs of Klendathu in Starship Troopers? ED-209 in RoboCop? Check and check, among countless others. He was recently brought back to work on The Mandalorian seasons 2 and 3.
The film's trailer was shared on the YouTube channel PhilsAttic. Mad God follows an assassin who descends into otherworldy hellscape and encounters many strange and horrific creatures and was made almost entirely via stop-motion animation. Tippett initially came up with the idea during a quiet time in his schedule post-RoboCop 2, but only created a few scenes before having to put all his focus into pioneering the blend of stop-motion and CGI effects in Jurassic Park (which still hold up to this day). All that changed when some of Tippett's key artists and collaborators caught wind of the project 20 years later and encouraged him to continue it. With the help of a Kickstarter campaign and countless volunteer hours, the final product is finally seeing the light of day. The trailer is below in all its goopy steampunk madness:
The project is a true labor of love and was finished during the pandemic. Some volunteers were professionals who spent their weeks creating effects for Marvel and Lucasfilm and their weekends helping Tippett, others were students from various San Francisco art schools. All volunteered for free in exchange for lessons in the craft from a master animator. Mad God will premiere on Shudder June 16.
Source: PhilsAttic
#Mad #God #Trailer #Star #Wars #VFX #Artists #Movie #Years
---
Synthetic: Vik News