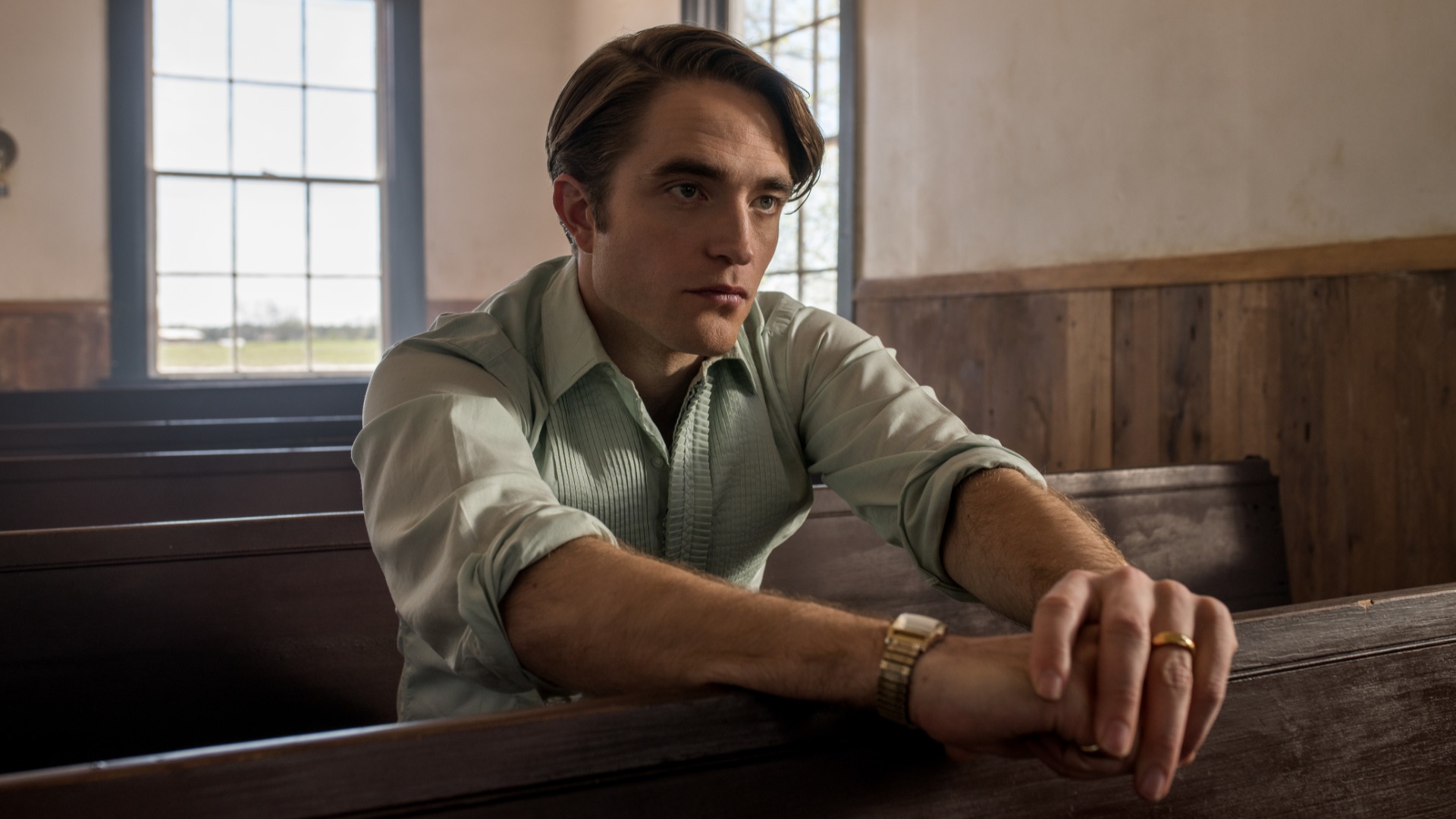 The best Netflix thrillers will have you on the edge of your seat – and the streamer is so jam-packed with excellent, pulse-pounding movies that picking just one to watch is an almost impossible task. But that's where we come in. We've rounded up the very best thrillers streaming now to bring you the ultimate movie marathon line-up. 
If you're in the mood for a sci-fi, try Stowaway, Oxygen, or I Am Your Mother, or for something that'll have you gnawing at your nails, go for Uncut Gems. If a starry movie is your style, check out The Devil All the Time or The Irishman. For a heist flick, there's Army of Thieves, and for a revenge thriller, there's Kate. Whatever you're looking for, there's bound to be something streaming on Netflix for you now – and everything on our list below is available in both the US and the UK, so you can get watching from whichever side of the pond you're on. So, scroll on for the best of the best Netflix thrillers. 
The best Netflix shows
The best Netflix movies
The best Netflix thrillers out now
The Guilty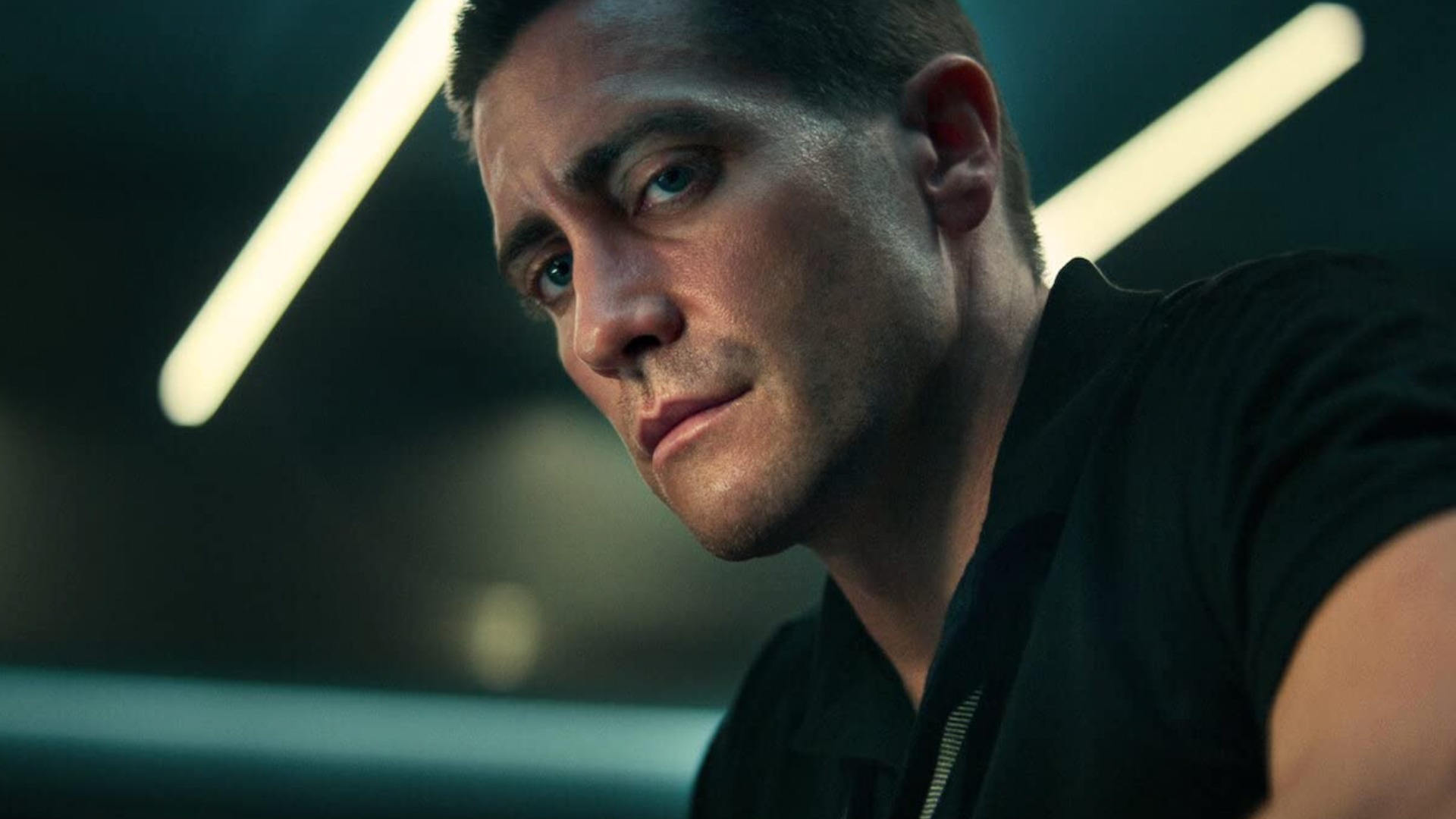 (Image credit: Netflix)
This film follows Jake Gyllenhaal's Joe Baylor, an LAPD officer working at a 911 call center. He answers a call from an abducted woman, and must unravel what exactly is going on – and who is in danger. If that wasn't enough, Joe is also awaiting a hearing for something he did on duty months earlier. Antoine Fuqua directs a script penned by True Detective's Nic Pizzolatto, while the voice cast includes Paul Dano, Ethan Hawke, and Peter Sarsgaard. The film is a remake of the Danish film of the same name, which was released in 2018. 
Army of Thieves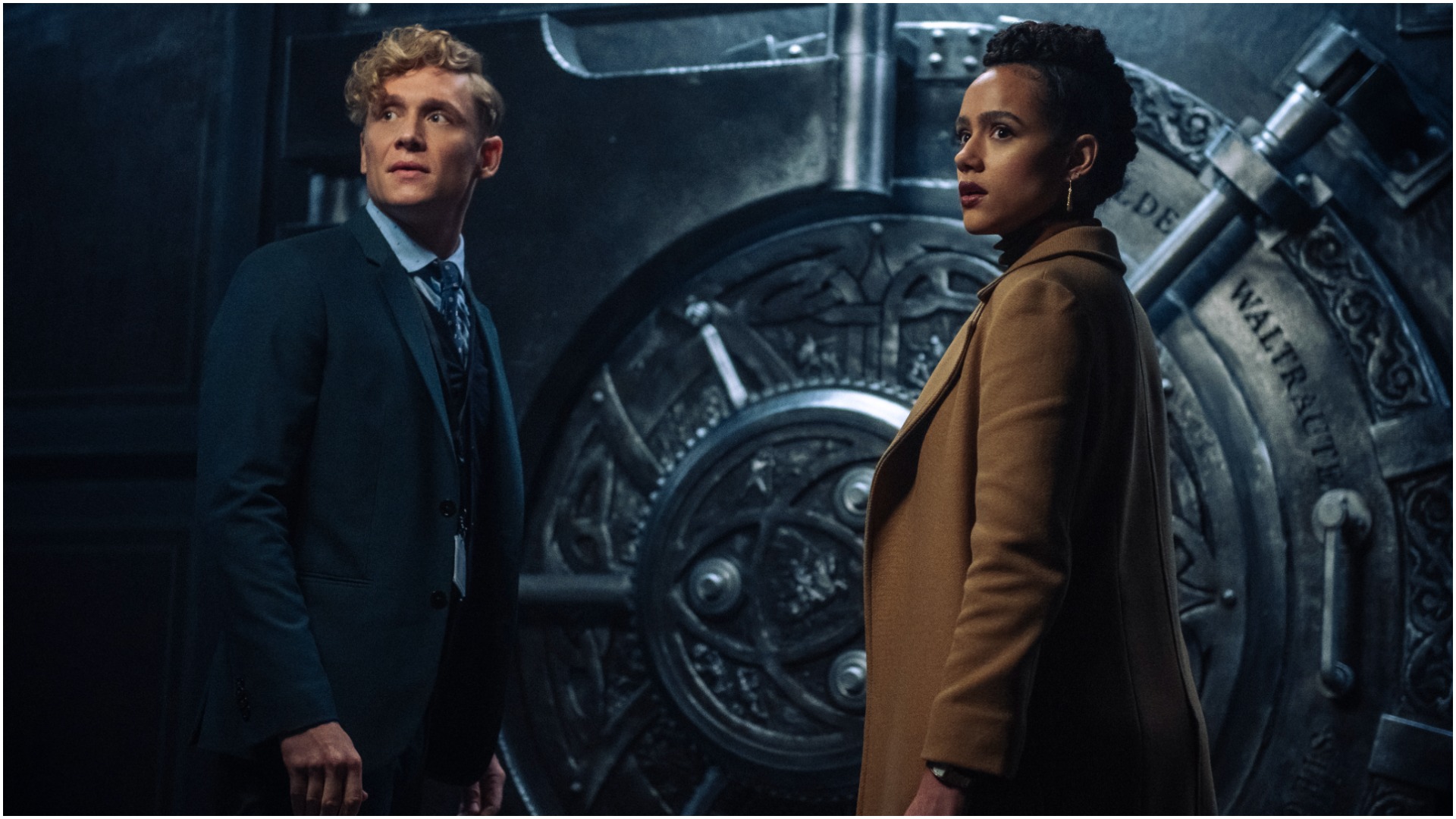 (Image credit: Netflix)
Army of Thieves may be a prequel to Army of the Dead, but you can dive right in to this heist movie without having seen the zombie flick. The film focuses on Matthias Schweighöfer's Dieter, a highly skilled safecracker who finds himself joining a group of international criminals to break into some elaborate, mysterious, and nigh-uncrackable safes. Game of Thrones' Nathalie Emmanuel co-stars as the group's leader Gwen, and Zack Snyder produces. 
I Am Mother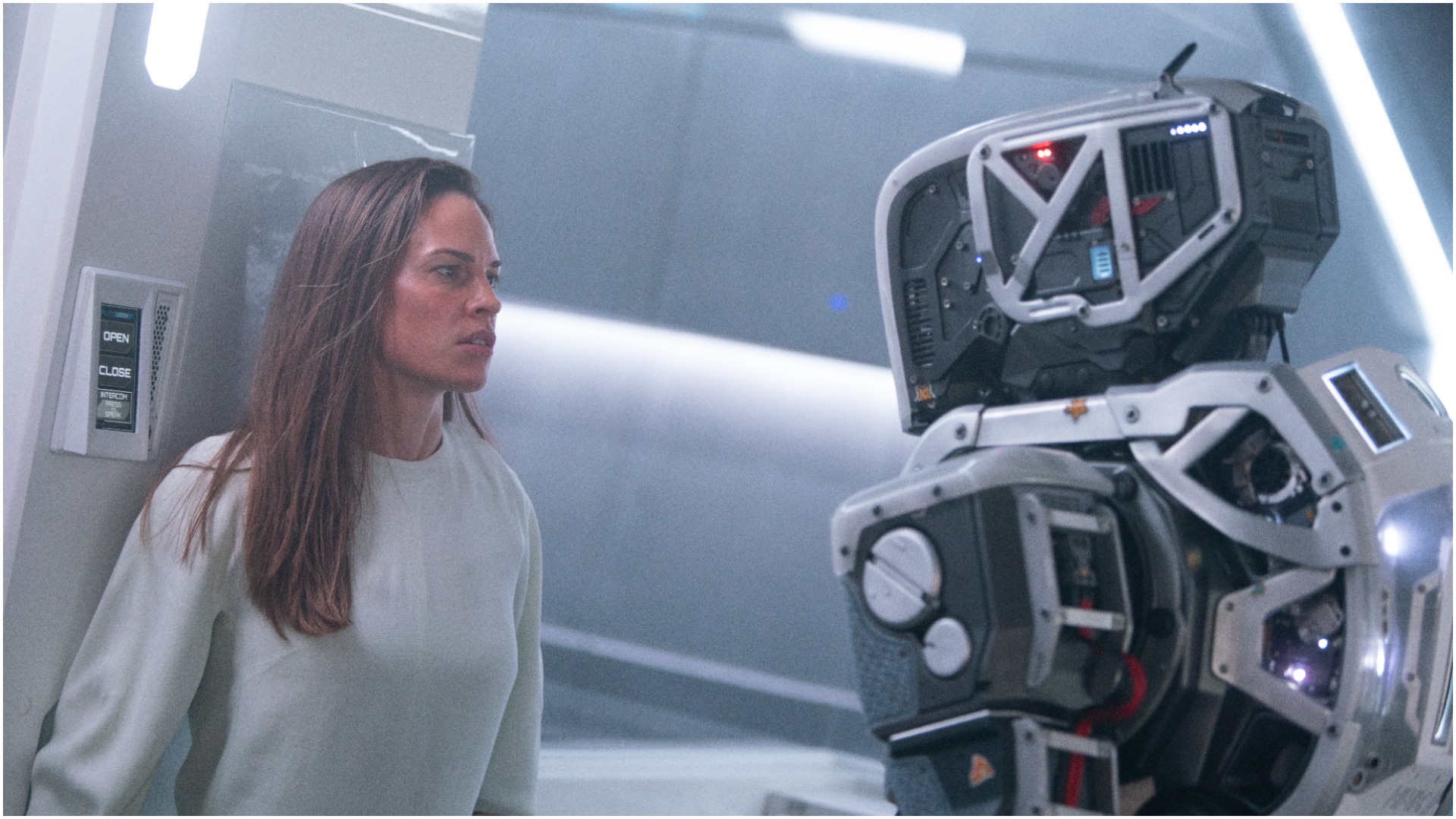 (Image credit: Netflix)
This post-apocalyptic film focuses on a robot named Mother (Rose Byrne), who grows a human embryo into a child named Daughter (Clara Rugaard) in a bunker that's completely protected from the outside world. Everything changes when an injured woman (Hilary Swank) finds the bunker, and the truth about what's outside – and Mother – is thrown into question as Daughter learns more from the woman. Grant Sputore directs. Expect big reveals and great performances in this thought-provoking, twisty thriller. 
Stowaway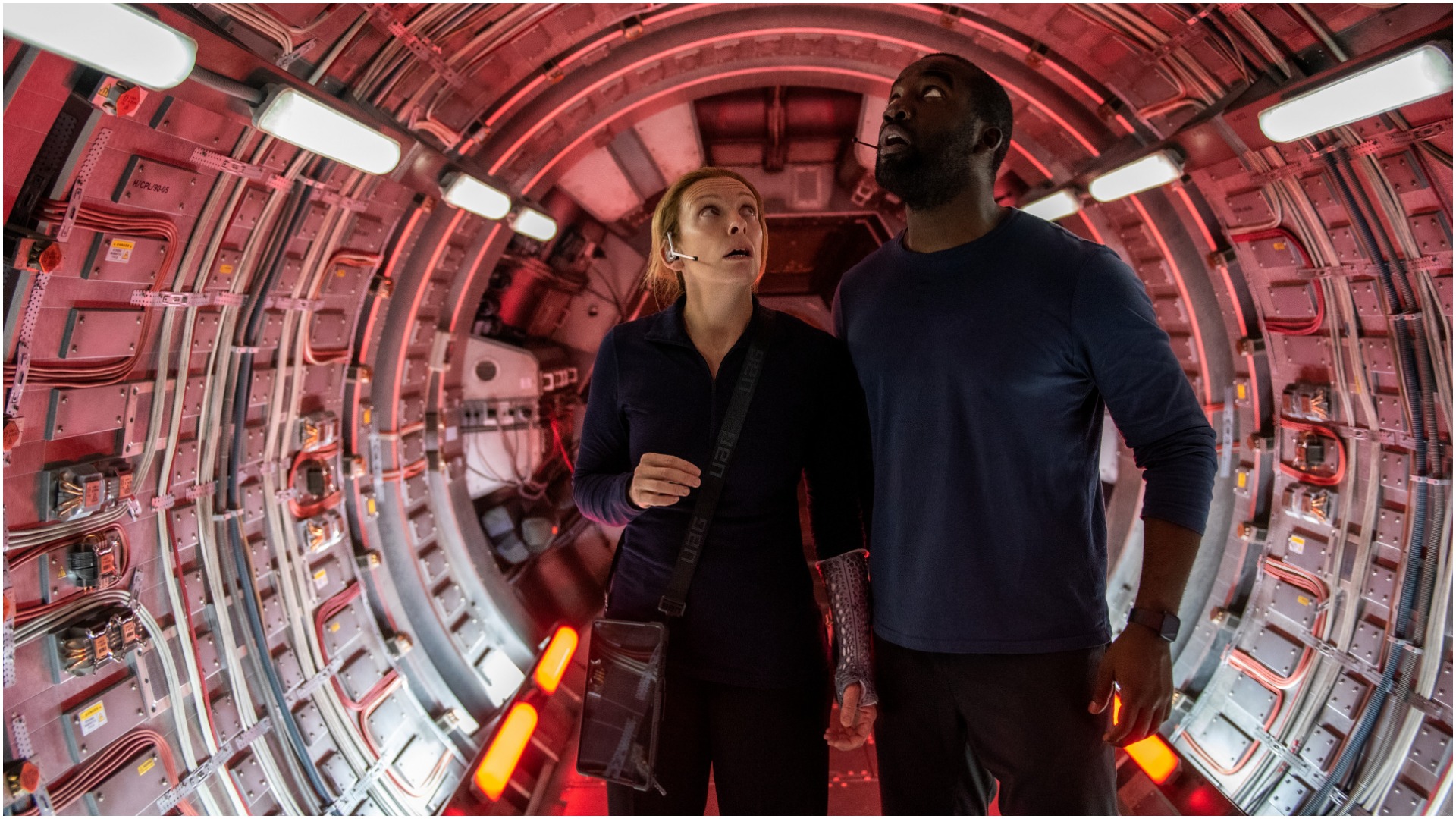 (Image credit: Netflix)
Stowaway follows a crew on a mission to Mars, which sees disaster strike when the titular inadvertent passenger is found on the ship after launch, and has accidentally broken a device needed to remove carbon dioxide from the air. The situation is dire, and solutions are hard to come by – without a fix, the crew will suffocate before they can reach Mars. Toni Collette, Anna Kendrick, Shamier Anderson, and Daniel Dae Kim star, while Joe Penna directs. 
I Don't Feel at Home in This World Anymore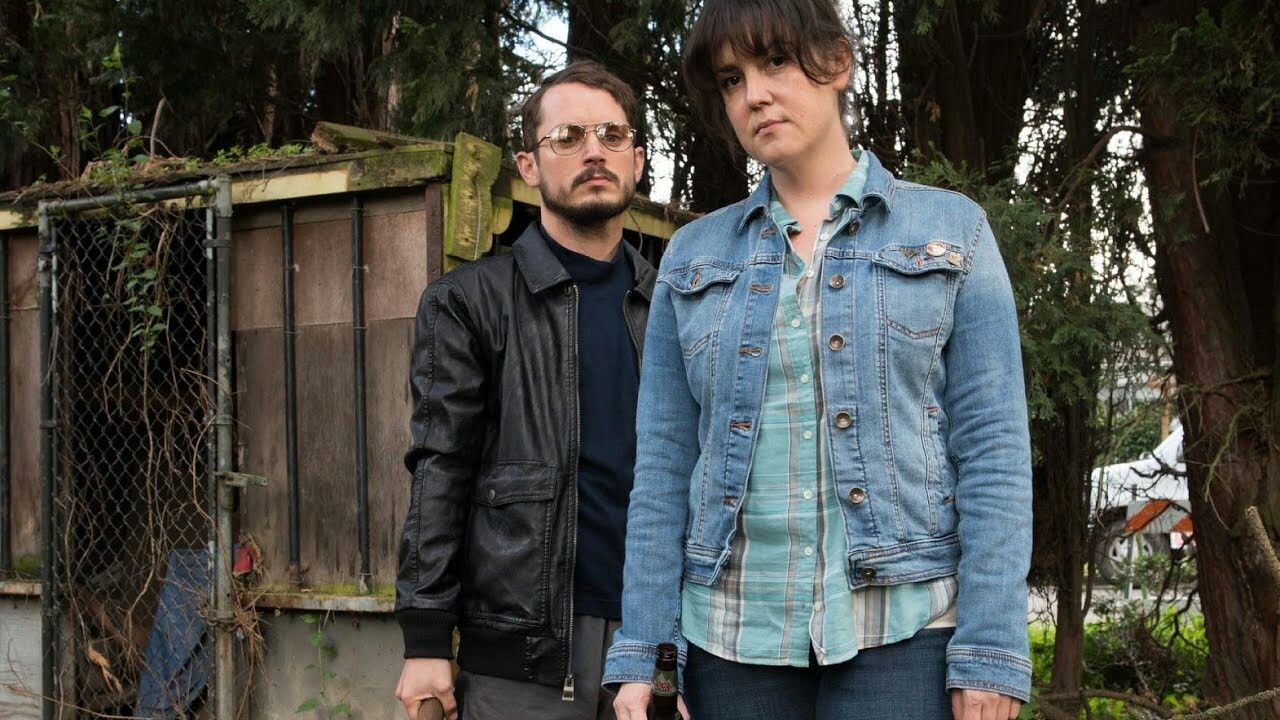 I'm Thinking of Ending Things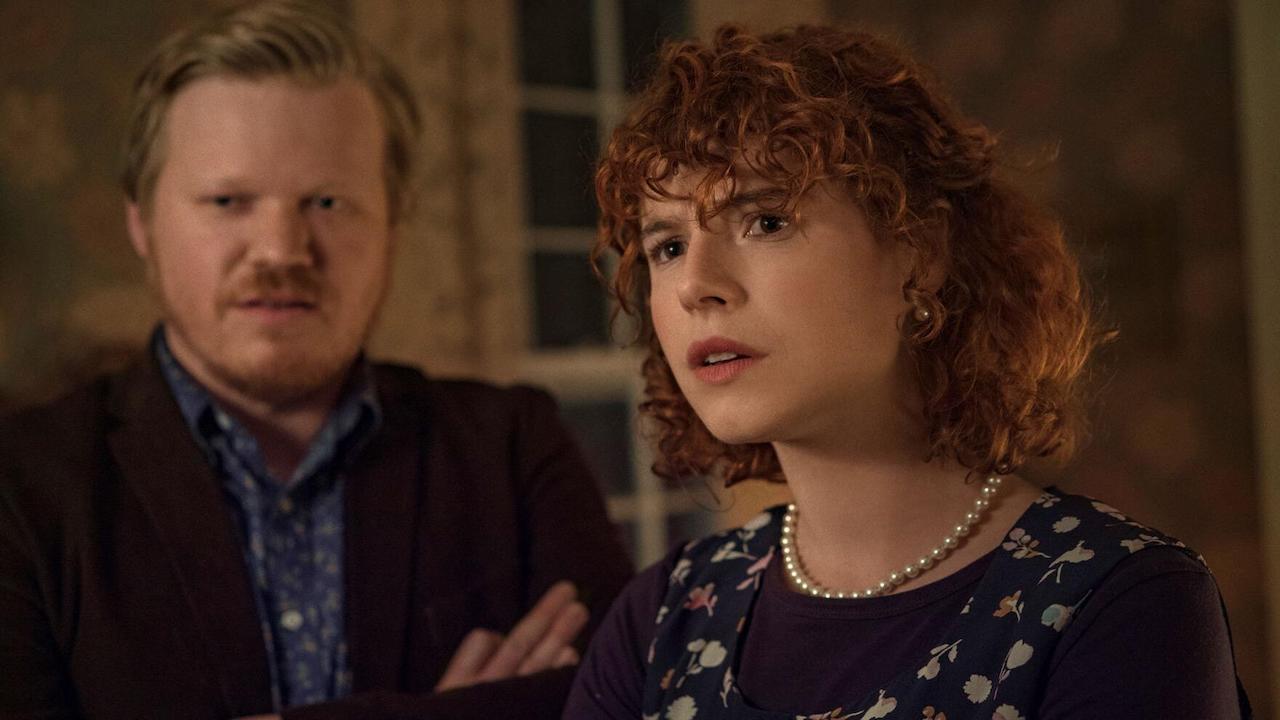 The Devil All The Time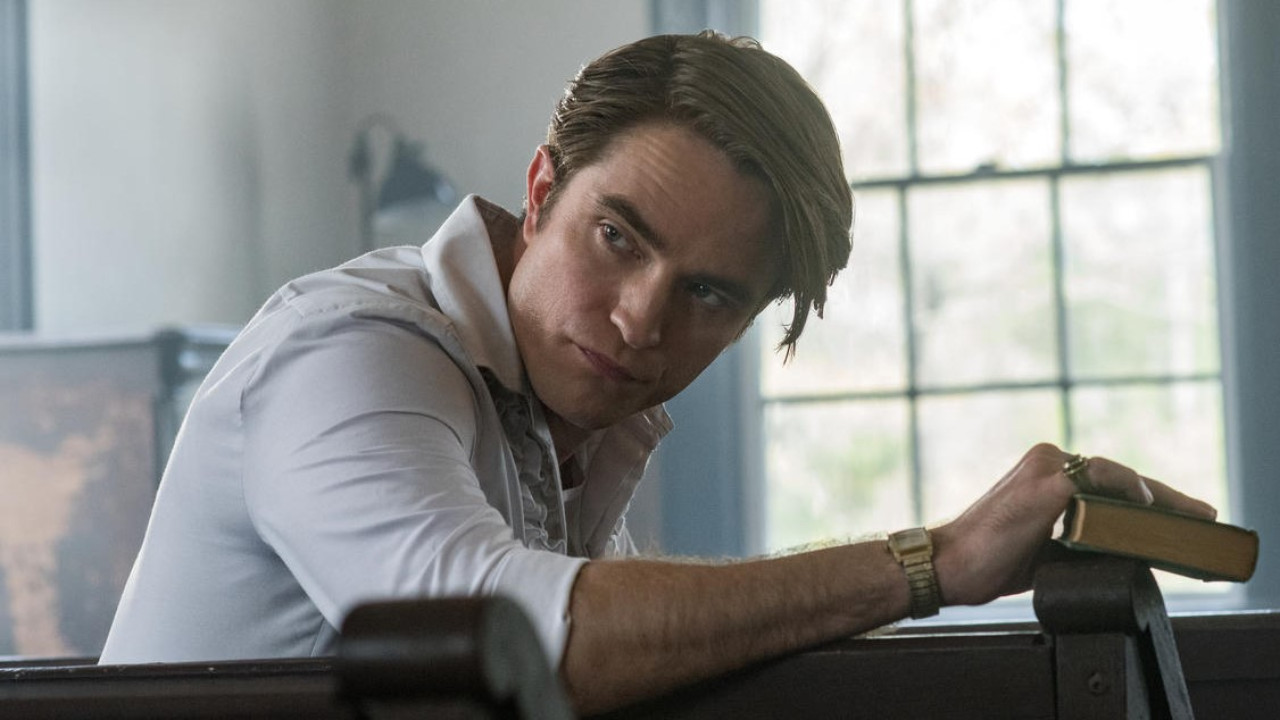 Hold the Dark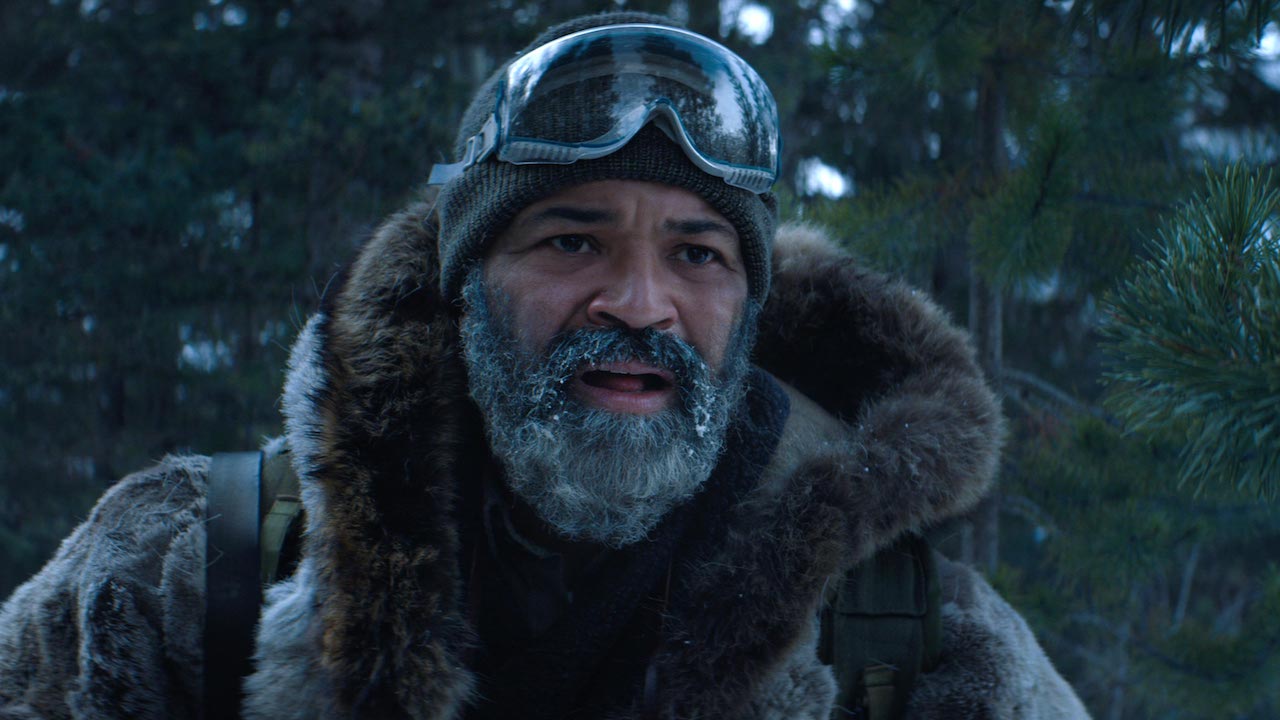 Message from the King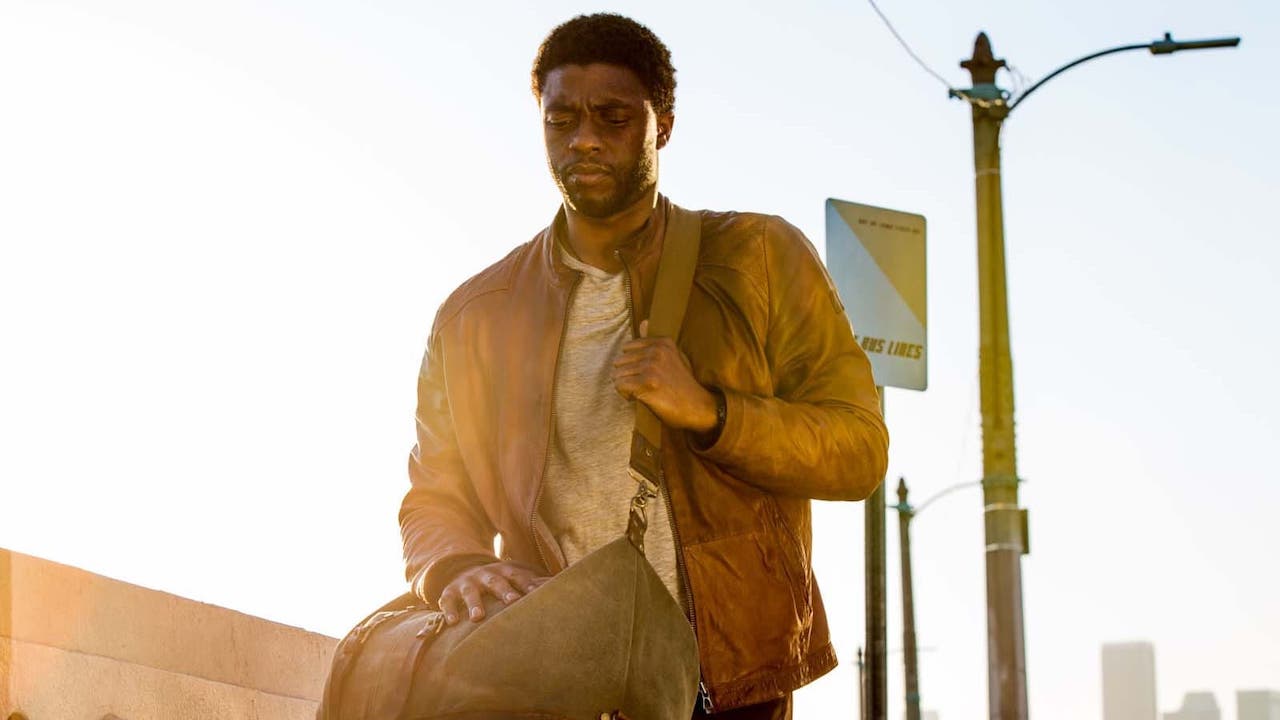 Kate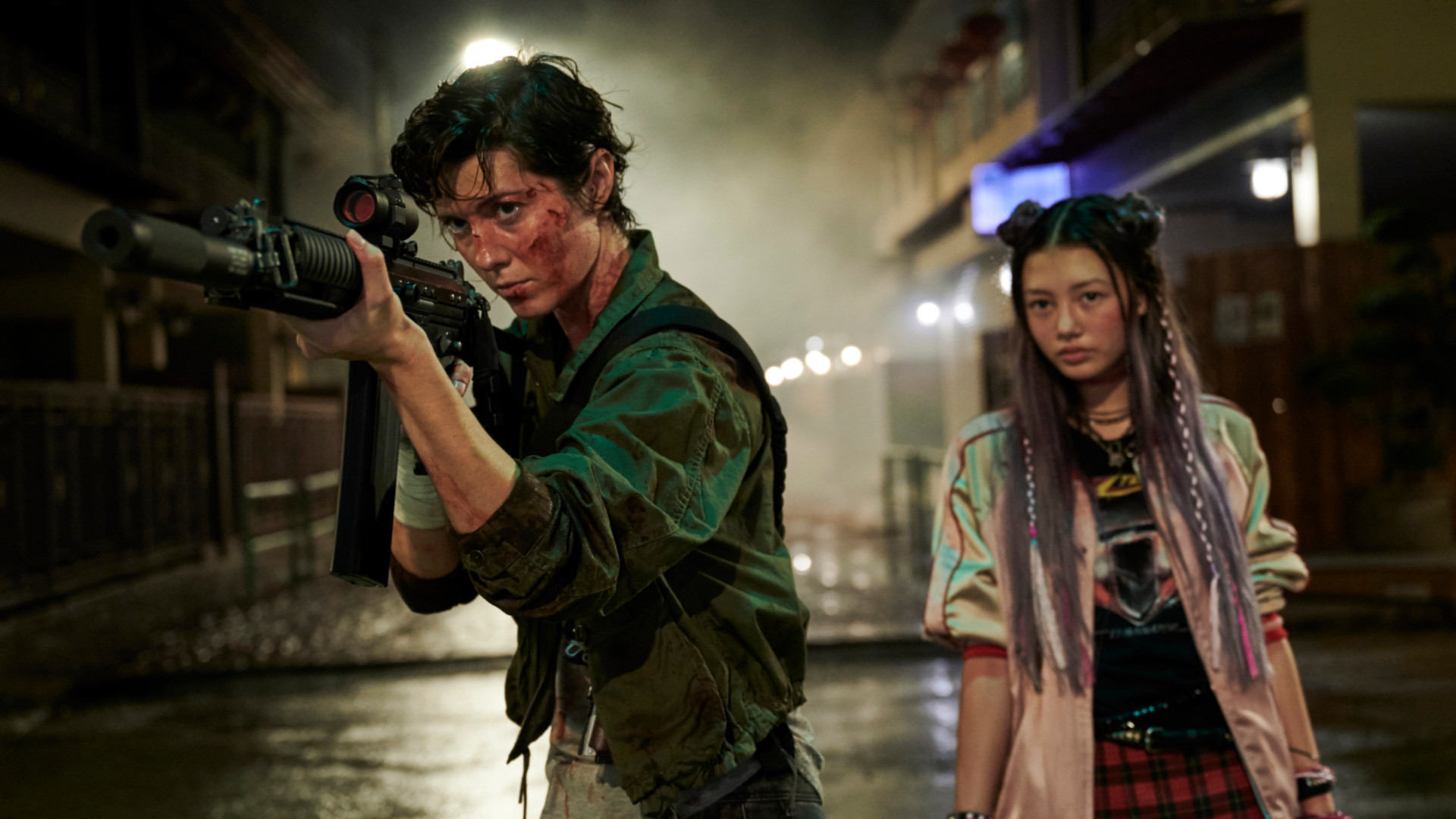 (Image credit: Netflix)
Joined by Woody Harrelson and Game of Thrones' Michiel Huisman, Winstead plays Kate, an assassin who finds out she only has 24 hours to live after being poisoned. She decides to spend her last moments going on a manhunt through Tokyo and befriends the daughter (Miku Martineau) of a past target in the process. 
Ignore the naysayers who say this one's simply another knock-off of Keanu Reeves' action franchise John Wick – Kate strikes out on her own, making for an engaging romp that's well worth a watch.
CAM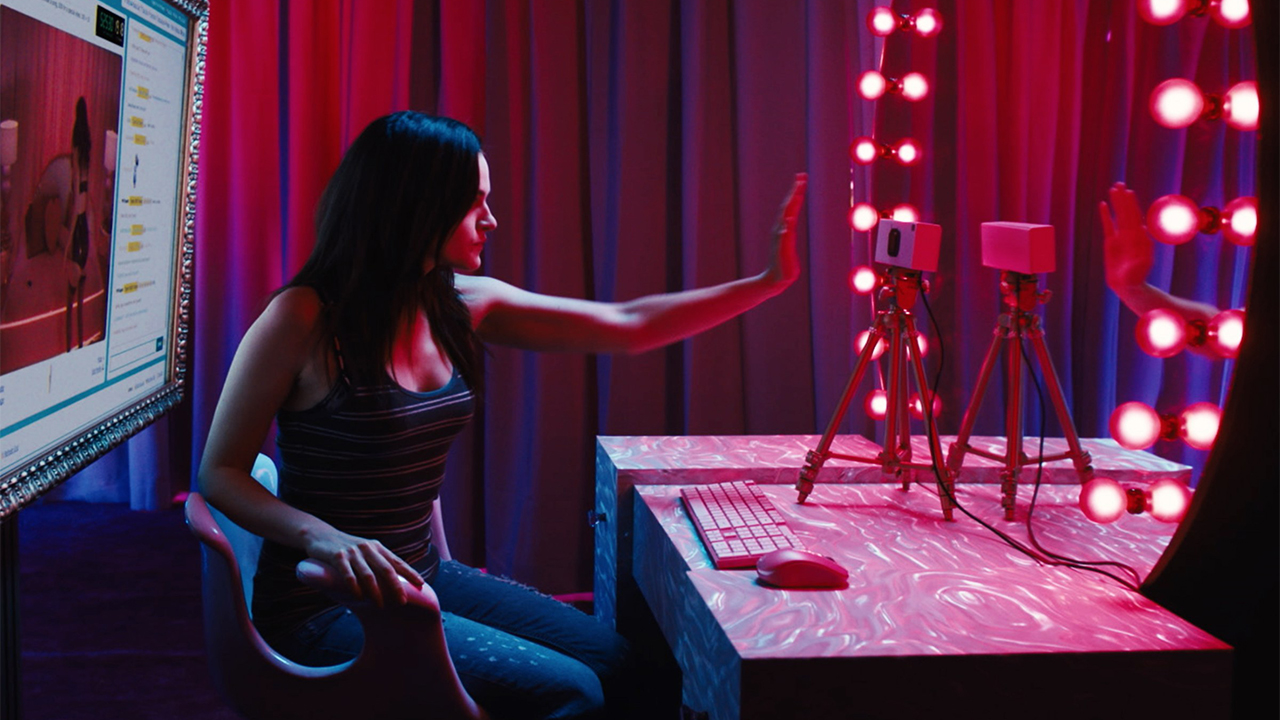 Hush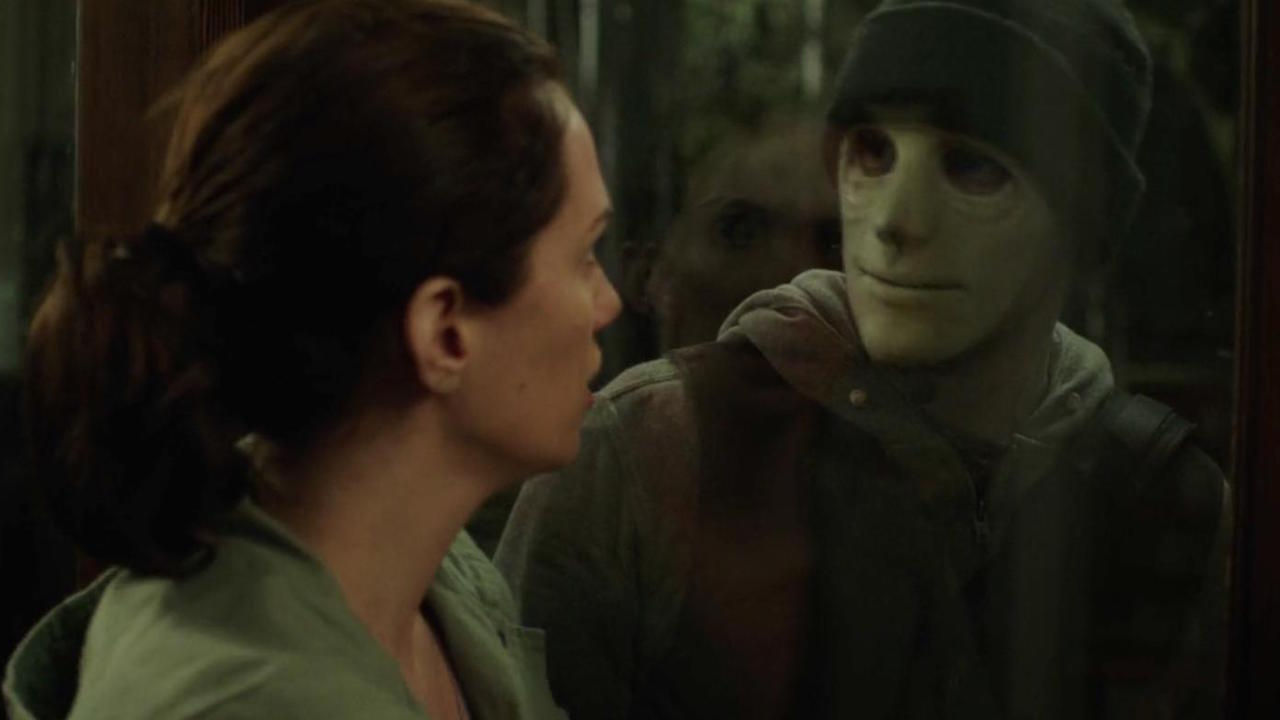 Oxygen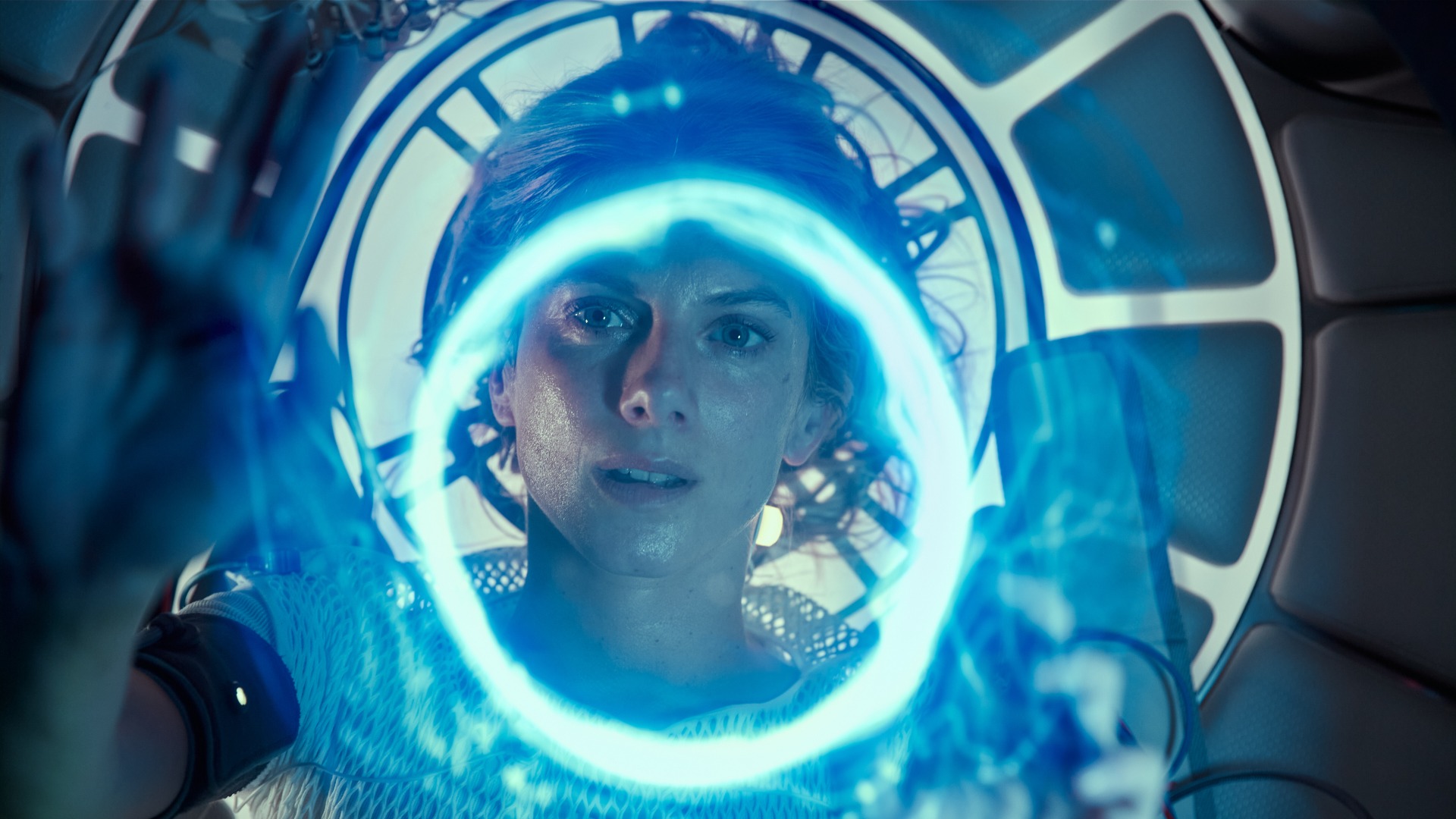 Beckett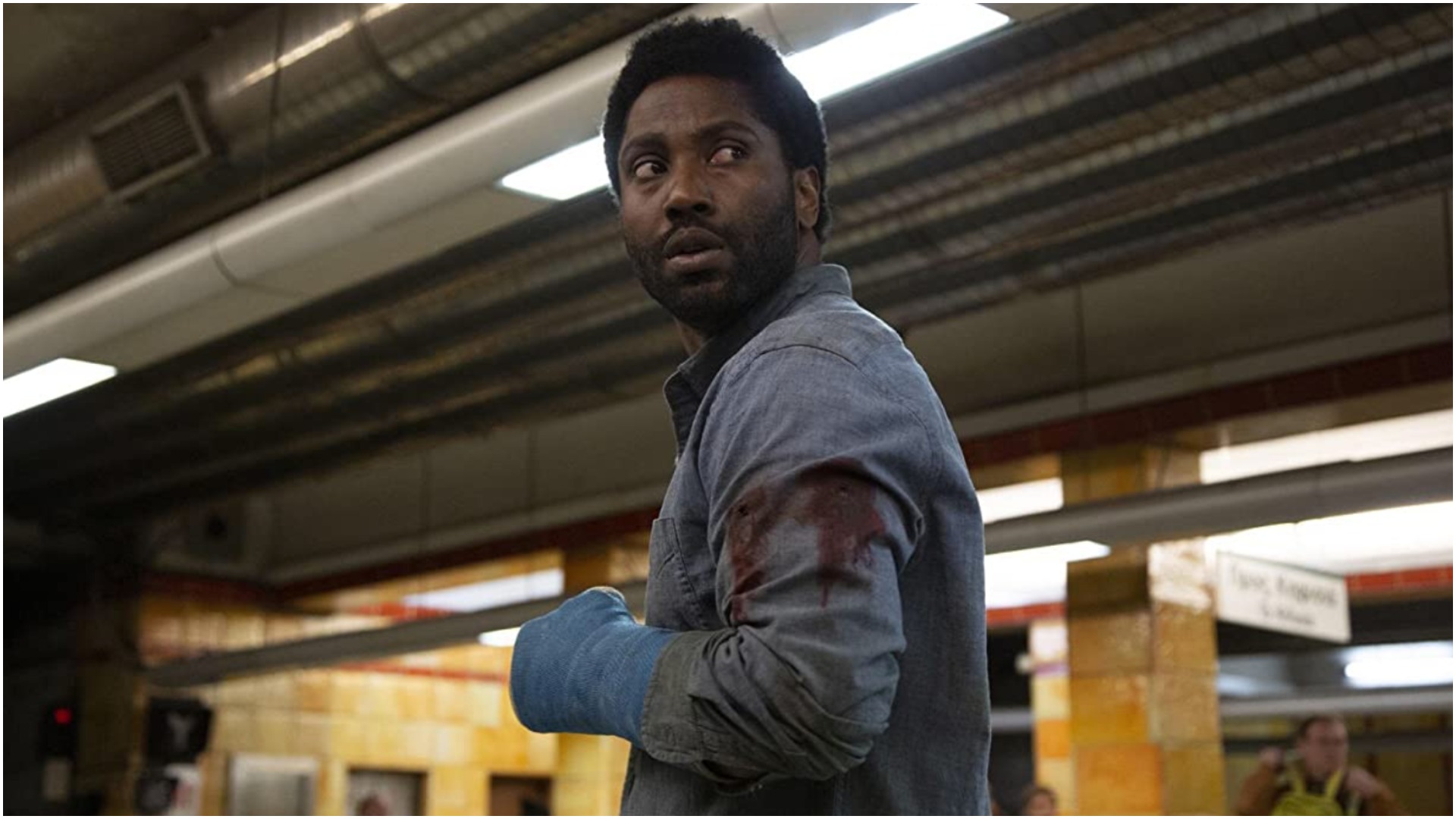 (Image credit: Netflix)
This thriller sees Tenet star John David Washington as the titular American tourist, who is on vacation in Greece. Disaster strikes when Beckett causes a car accident that kills his girlfriend (Alicia Vikander), and he witnesses something strange in the aftermath. Things spiral further out of control, and a dangerous conspiracy involving a missing child begins to unfold as Beckett is pursued through Greece by the authorities.
Beckett is directed by Ferdinando Cito Filomarino and executive produced by Call Me By Your Name helmer Luca Guadagnino. While the film received middling reviews, the thrills, twists, and turns make for compelling enough viewing if you're looking to pass an action-packed few hours.
The best Netflix horror movies
The best Netflix action movies
Calibre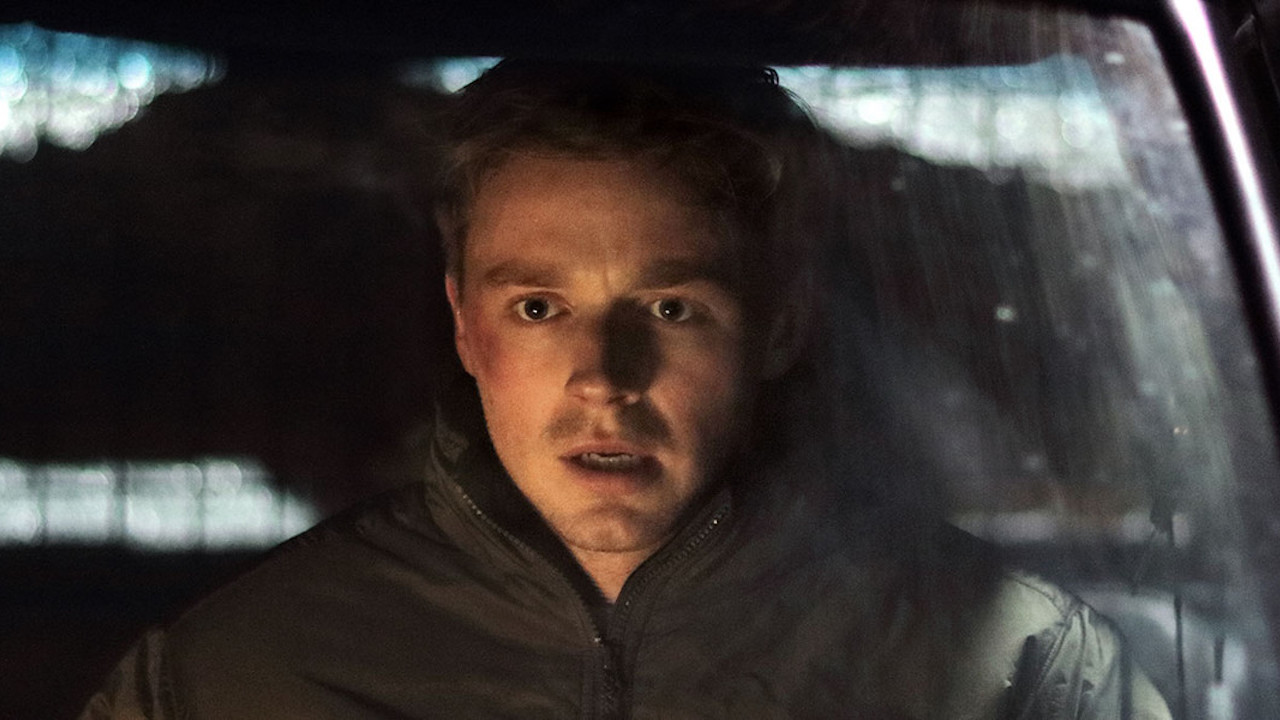 Uncut Gems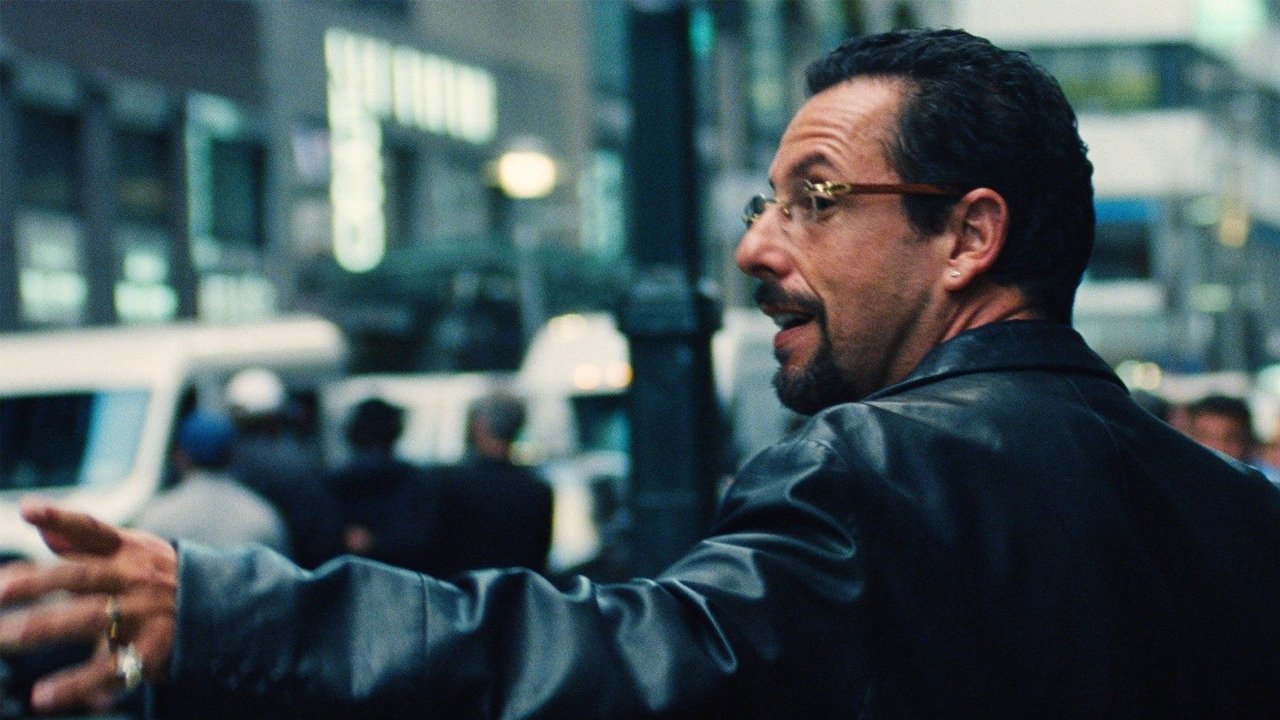 The Decline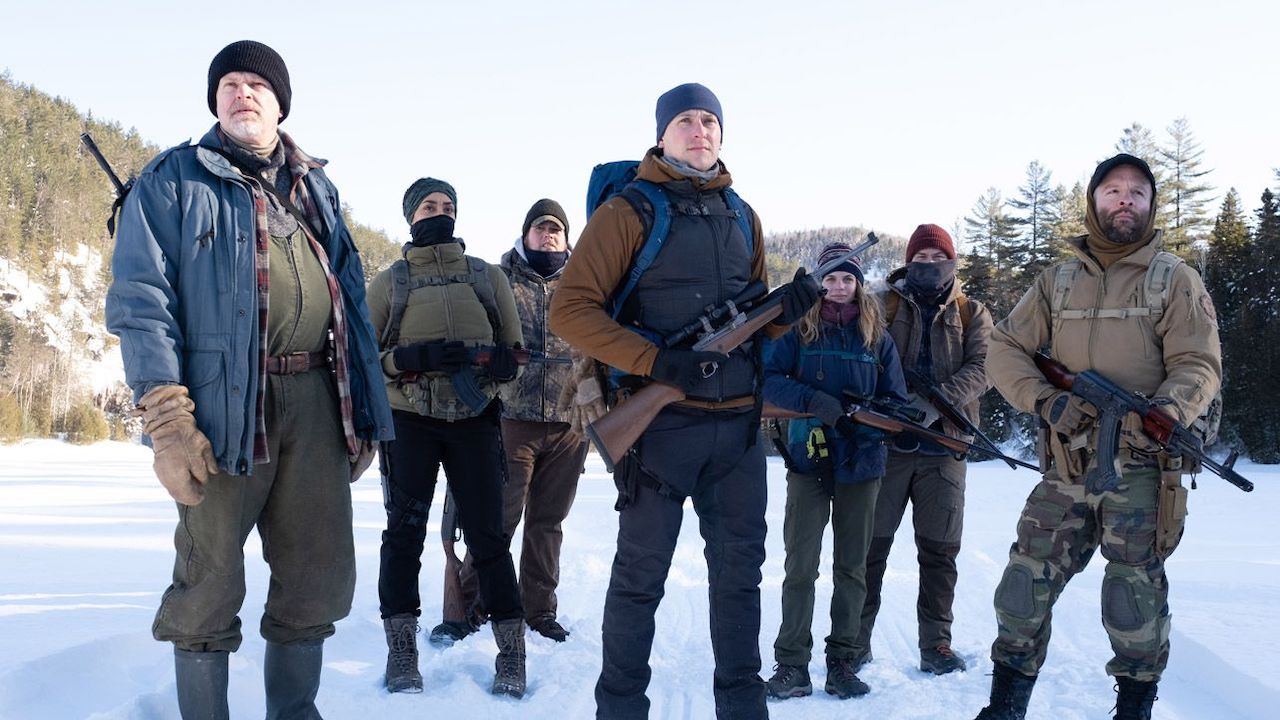 Circle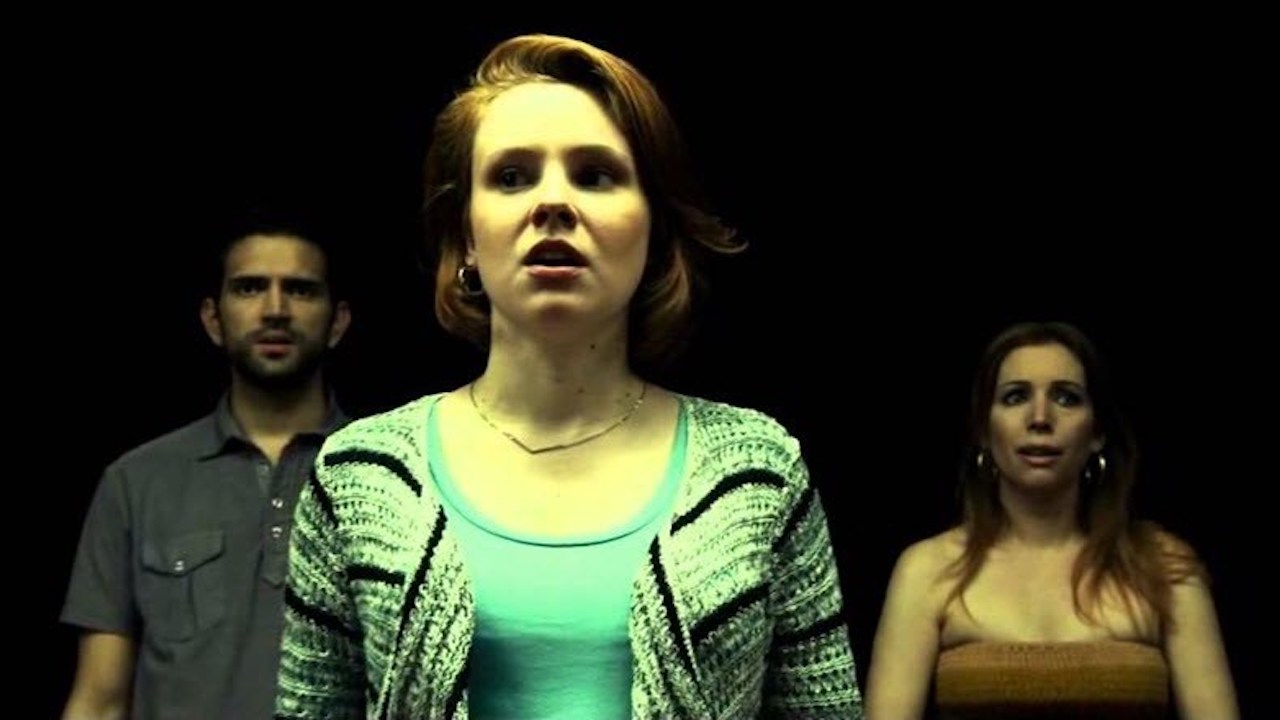 Bird Box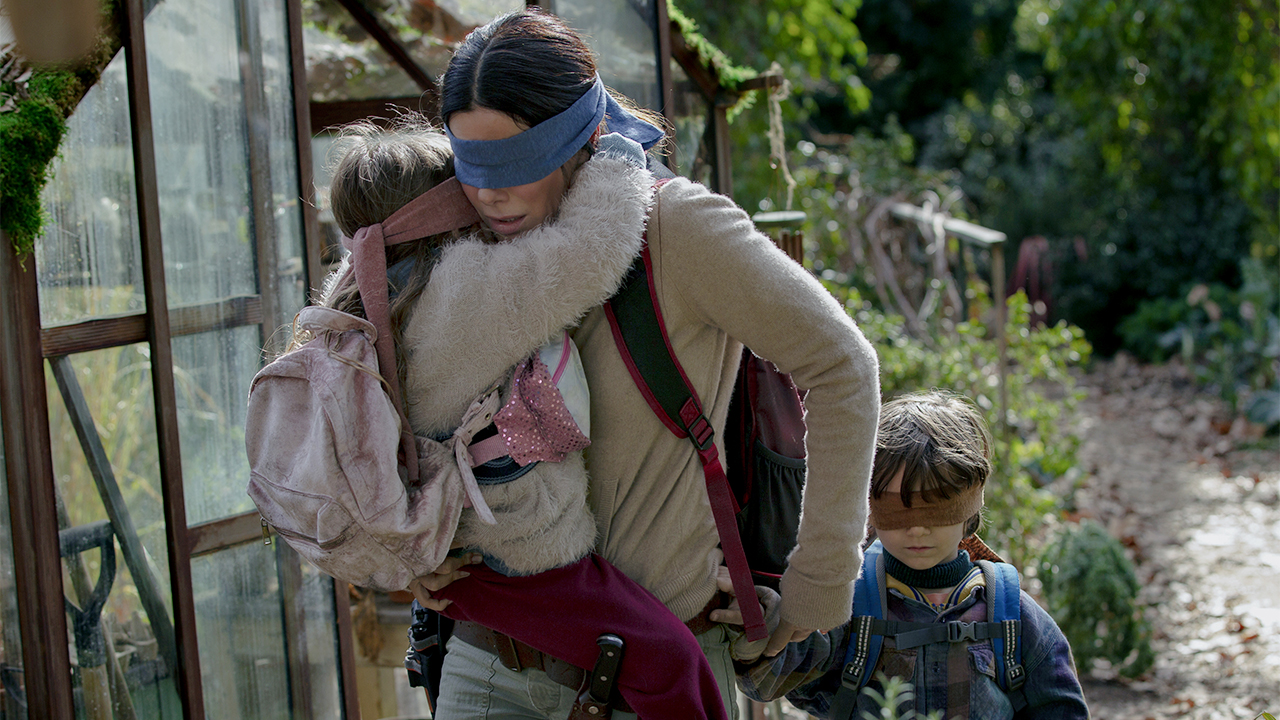 In the Shadow of the Moon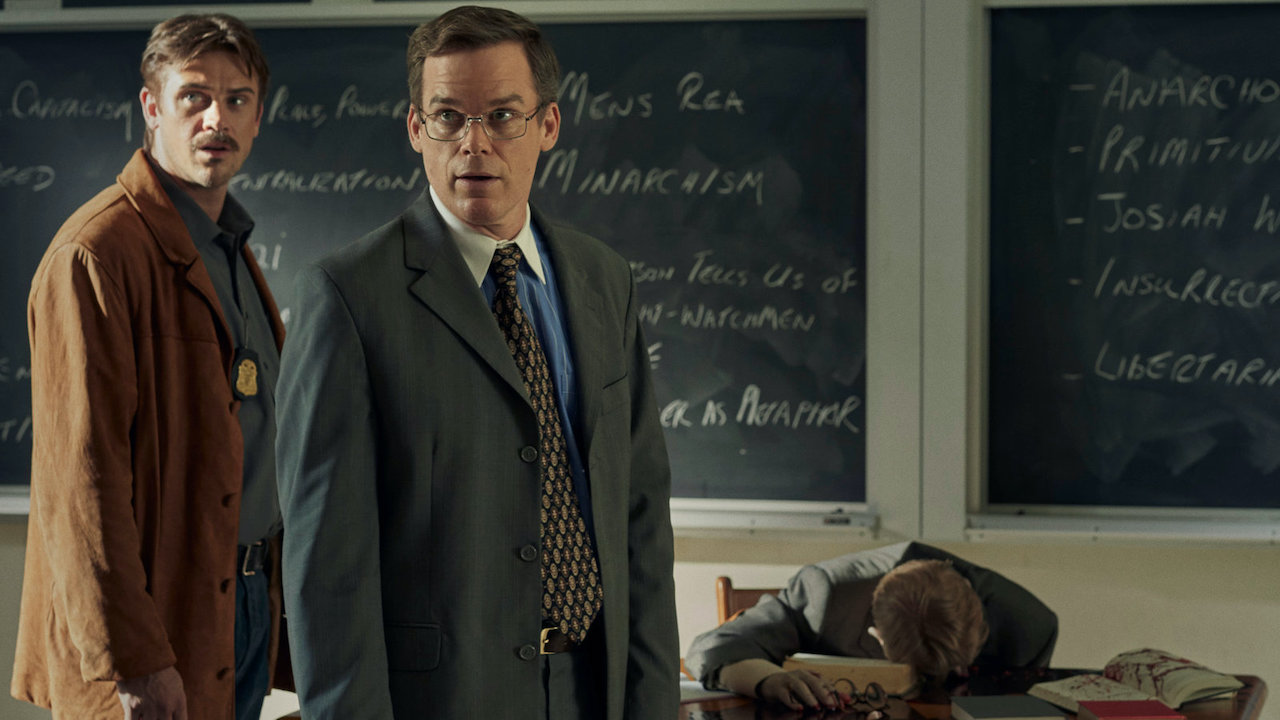 Gerald's Game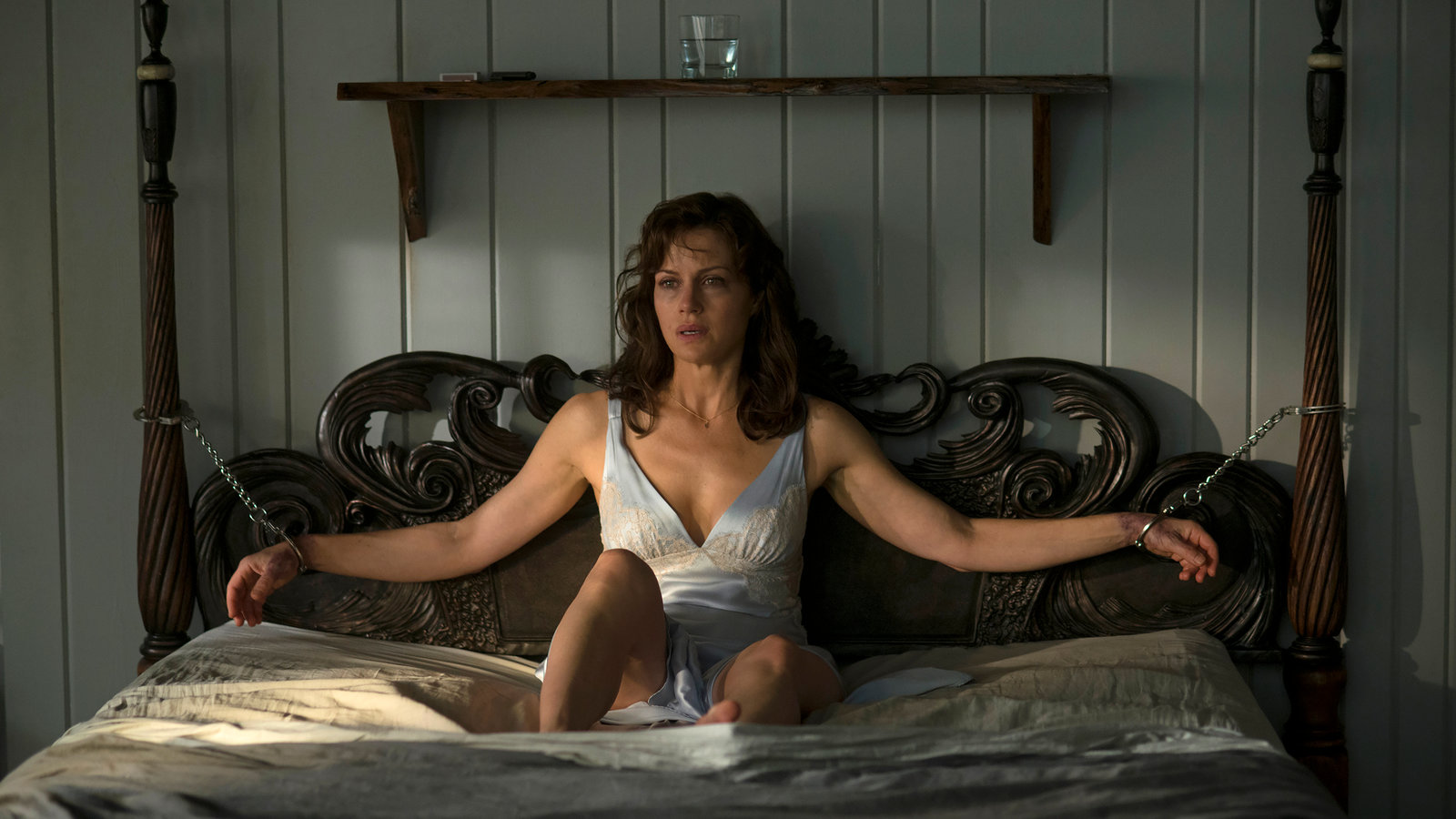 The Irishman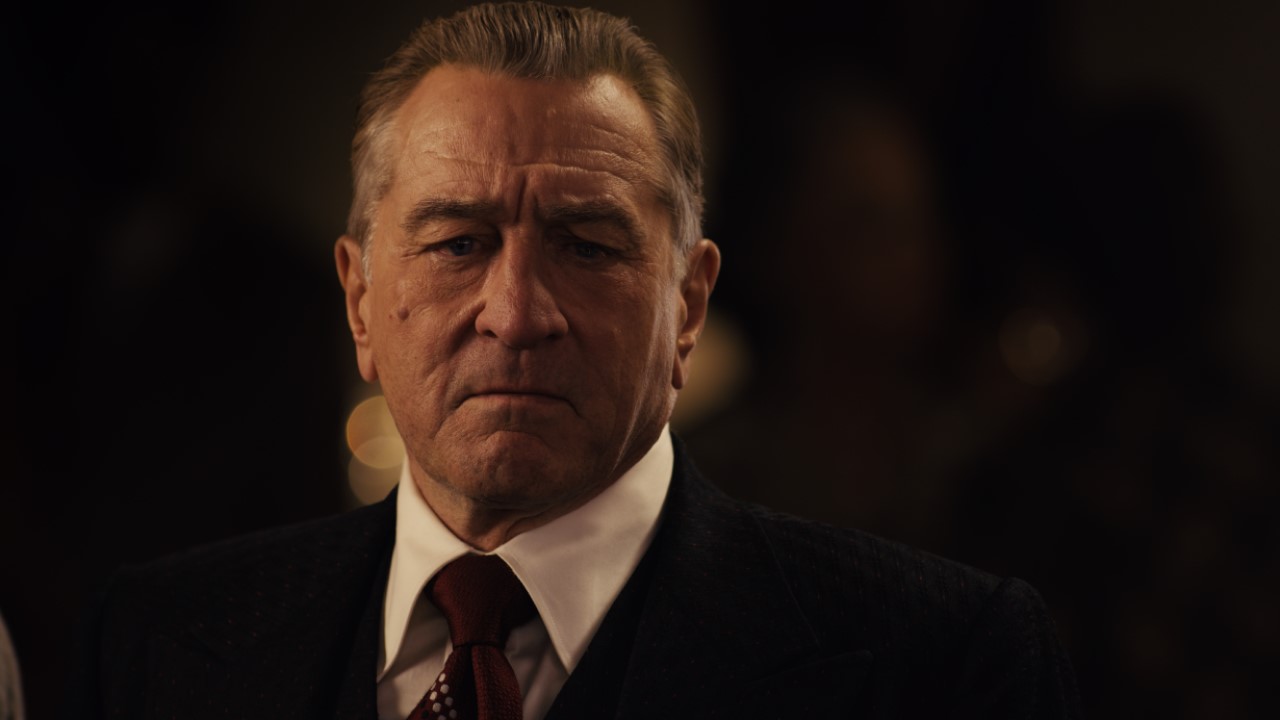 (Image credit: Netflix)
Scorsese's adaptation of I Heard You Paint Houses, Charles Brandt's book chronicling the life of mob underling Frank Sheeran, is LONG. Packed with a show-stopping cast, Robert DeNiro leads the show as the former truck driver who falls in with a Pennsylvania crime family led by Joe Pesci's Russell Bufalino. This is a classic Scorsese pic, bringing in Al Pacino as Teamster leader Jimmy Hoffa, alongside stalwarts Pesci and De Niro who shine in two of their best roles to date.
This is quintessential Scorsese with a twist: more people get shot in the face than you can count, and yet, it's less concerned with the bravura of its mobsters. Unlike Goodfellas and Casino, The Irishman ruminates on the consequences of a lifelong dance with casual crime, how Sheeran's commitment to violence not only destroyed the lives of his enemies but his own as well.
The best documentaries on Netflix
The best Netflix action movies
---
More information
The 22 best Netflix thrillers to watch right now
The best Netflix thrillers will have you on the edge of your seat – and the streamer is so jam-packed with excellent, pulse-pounding movies that picking just one to watch is an almost impossible task. But that's where we come in. We've rounded up the very best thrillers streaming now to bring you the ultimate movie marathon line-up. 
If you're in the mood for a sci-fi, try Stowaway, Oxygen, or I Am Your Mother, or for something that'll have you gnawing at your nails, go for Uncut Gems. If a starry movie is your style, check out The Devil All the Time or The Irishman. For a heist flick, there's Army of Thieves, and for a revenge thriller, there's Kate. Whatever you're looking for, there's bound to be something streaming on Netflix for you now – and everything on our list below is available in both the US and the UK, so you can get watching from whichever side of the pond you're on. So, scroll on for the best of the best Netflix thrillers. 
The best Netflix shows
The best Netflix movies
The best Netflix thrillers out now
The Guilty
(Image credit: Netflix)
This film follows Jake Gyllenhaal's Joe Baylor, an LAPD officer working at a 911 call center. He answers a call from an abducted woman, and must unravel what exactly is going on – and who is in danger. If that wasn't enough, Joe is also awaiting a hearing for something he did on duty months earlier. Antoine Fuqua directs a script penned by True Detective's Nic Pizzolatto, while the voice cast includes Paul Dano, Ethan Hawke, and Peter Sarsgaard. The film is a remake of the Danish film of the same name, which was released in 2018. 
Army of Thieves
(Image credit: Netflix)
Army of Thieves may be a prequel to Army of the Dead, but you can dive right in to this heist movie without having seen the zombie flick. The film focuses on Matthias Schweighöfer's Dieter, a highly skilled safecracker who finds himself joining a group of international criminals to break into some elaborate, mysterious, and nigh-uncrackable safes. Game of Thrones' Nathalie Emmanuel co-stars as the group's leader Gwen, and Zack Snyder produces. 
I Am Mother
(Image credit: Netflix)
This post-apocalyptic film focuses on a robot named Mother (Rose Byrne), who grows a human embryo into a child named Daughter (Clara Rugaard) in a bunker that's completely protected from the outside world. Everything changes when an injured woman (Hilary Swank) finds the bunker, and the truth about what's outside – and Mother – is thrown into question as Daughter learns more from the woman. Grant Sputore directs. Expect big reveals and great performances in this thought-provoking, twisty thriller. 
Stowaway
(Image credit: Netflix)
Stowaway follows a crew on a mission to Mars, which sees disaster strike when the titular inadvertent passenger is found on the ship after launch, and has accidentally broken a device needed to remove carbon dioxide from the air. The situation is dire, and solutions are hard to come by – without a fix, the crew will suffocate before they can reach Mars. Toni Collette, Anna Kendrick, Shamier Anderson, and Daniel Dae Kim star, while Joe Penna directs. 
I Don't Feel at Home in This World Anymore
I'm Thinking of Ending Things
The Devil All The Time
Hold the Dark
Message from the King
Kate
(Image credit: Netflix)
Joined by Woody Harrelson and Game of Thrones' Michiel Huisman, Winstead plays Kate, an assassin who finds out she only has 24 hours to live after being poisoned. She decides to spend her last moments going on a manhunt through Tokyo and befriends the daughter (Miku Martineau) of a past target in the process. 
Ignore the naysayers who say this one's simply another knock-off of Keanu Reeves' action franchise John Wick – Kate strikes out on her own, making for an engaging romp that's well worth a watch.
CAM
Hush
Oxygen
Beckett
(Image credit: Netflix)
This thriller sees Tenet star John David Washington as the titular American tourist, who is on vacation in Greece. Disaster strikes when Beckett causes a car accident that kills his girlfriend (Alicia Vikander), and he witnesses something strange in the aftermath. Things spiral further out of control, and a dangerous conspiracy involving a missing child begins to unfold as Beckett is pursued through Greece by the authorities.
Beckett is directed by Ferdinando Cito Filomarino and executive produced by Call Me By Your Name helmer Luca Guadagnino. While the film received middling reviews, the thrills, twists, and turns make for compelling enough viewing if you're looking to pass an action-packed few hours.
The best Netflix horror movies
The best Netflix action movies
Calibre
Uncut Gems
The Decline
Circle
Bird Box
In the Shadow of the Moon
Gerald's Game
The Irishman
(Image credit: Netflix)
Scorsese's adaptation of I Heard You Paint Houses, Charles Brandt's book chronicling the life of mob underling Frank Sheeran, is LONG. Packed with a show-stopping cast, Robert DeNiro leads the show as the former truck driver who falls in with a Pennsylvania crime family led by Joe Pesci's Russell Bufalino. This is a classic Scorsese pic, bringing in Al Pacino as Teamster leader Jimmy Hoffa, alongside stalwarts Pesci and De Niro who shine in two of their best roles to date.
This is quintessential Scorsese with a twist: more people get shot in the face than you can count, and yet, it's less concerned with the bravura of its mobsters. Unlike Goodfellas and Casino, The Irishman ruminates on the consequences of a lifelong dance with casual crime, how Sheeran's commitment to violence not only destroyed the lives of his enemies but his own as well.
The best documentaries on Netflix
The best Netflix action movies
#Netflix #thrillers #watch
The 22 best Netflix thrillers to watch right now
The best Netflix thrillers will have you on the edge of your seat – and the streamer is so jam-packed with excellent, pulse-pounding movies that picking just one to watch is an almost impossible task. But that's where we come in. We've rounded up the very best thrillers streaming now to bring you the ultimate movie marathon line-up. 
If you're in the mood for a sci-fi, try Stowaway, Oxygen, or I Am Your Mother, or for something that'll have you gnawing at your nails, go for Uncut Gems. If a starry movie is your style, check out The Devil All the Time or The Irishman. For a heist flick, there's Army of Thieves, and for a revenge thriller, there's Kate. Whatever you're looking for, there's bound to be something streaming on Netflix for you now – and everything on our list below is available in both the US and the UK, so you can get watching from whichever side of the pond you're on. So, scroll on for the best of the best Netflix thrillers. 
The best Netflix shows
The best Netflix movies
The best Netflix thrillers out now
The Guilty
(Image credit: Netflix)
This film follows Jake Gyllenhaal's Joe Baylor, an LAPD officer working at a 911 call center. He answers a call from an abducted woman, and must unravel what exactly is going on – and who is in danger. If that wasn't enough, Joe is also awaiting a hearing for something he did on duty months earlier. Antoine Fuqua directs a script penned by True Detective's Nic Pizzolatto, while the voice cast includes Paul Dano, Ethan Hawke, and Peter Sarsgaard. The film is a remake of the Danish film of the same name, which was released in 2018. 
Army of Thieves
(Image credit: Netflix)
Army of Thieves may be a prequel to Army of the Dead, but you can dive right in to this heist movie without having seen the zombie flick. The film focuses on Matthias Schweighöfer's Dieter, a highly skilled safecracker who finds himself joining a group of international criminals to break into some elaborate, mysterious, and nigh-uncrackable safes. Game of Thrones' Nathalie Emmanuel co-stars as the group's leader Gwen, and Zack Snyder produces. 
I Am Mother
(Image credit: Netflix)
This post-apocalyptic film focuses on a robot named Mother (Rose Byrne), who grows a human embryo into a child named Daughter (Clara Rugaard) in a bunker that's completely protected from the outside world. Everything changes when an injured woman (Hilary Swank) finds the bunker, and the truth about what's outside – and Mother – is thrown into question as Daughter learns more from the woman. Grant Sputore directs. Expect big reveals and great performances in this thought-provoking, twisty thriller. 
Stowaway
(Image credit: Netflix)
Stowaway follows a crew on a mission to Mars, which sees disaster strike when the titular inadvertent passenger is found on the ship after launch, and has accidentally broken a device needed to remove carbon dioxide from the air. The situation is dire, and solutions are hard to come by – without a fix, the crew will suffocate before they can reach Mars. Toni Collette, Anna Kendrick, Shamier Anderson, and Daniel Dae Kim star, while Joe Penna directs. 
I Don't Feel at Home in This World Anymore
I'm Thinking of Ending Things
The Devil All The Time
Hold the Dark
Message from the King
Kate
(Image credit: Netflix)
Joined by Woody Harrelson and Game of Thrones' Michiel Huisman, Winstead plays Kate, an assassin who finds out she only has 24 hours to live after being poisoned. She decides to spend her last moments going on a manhunt through Tokyo and befriends the daughter (Miku Martineau) of a past target in the process. 
Ignore the naysayers who say this one's simply another knock-off of Keanu Reeves' action franchise John Wick – Kate strikes out on her own, making for an engaging romp that's well worth a watch.
CAM
Hush
Oxygen
Beckett
(Image credit: Netflix)
This thriller sees Tenet star John David Washington as the titular American tourist, who is on vacation in Greece. Disaster strikes when Beckett causes a car accident that kills his girlfriend (Alicia Vikander), and he witnesses something strange in the aftermath. Things spiral further out of control, and a dangerous conspiracy involving a missing child begins to unfold as Beckett is pursued through Greece by the authorities.
Beckett is directed by Ferdinando Cito Filomarino and executive produced by Call Me By Your Name helmer Luca Guadagnino. While the film received middling reviews, the thrills, twists, and turns make for compelling enough viewing if you're looking to pass an action-packed few hours.
The best Netflix horror movies
The best Netflix action movies
Calibre
Uncut Gems
The Decline
Circle
Bird Box
In the Shadow of the Moon
Gerald's Game
The Irishman
(Image credit: Netflix)
Scorsese's adaptation of I Heard You Paint Houses, Charles Brandt's book chronicling the life of mob underling Frank Sheeran, is LONG. Packed with a show-stopping cast, Robert DeNiro leads the show as the former truck driver who falls in with a Pennsylvania crime family led by Joe Pesci's Russell Bufalino. This is a classic Scorsese pic, bringing in Al Pacino as Teamster leader Jimmy Hoffa, alongside stalwarts Pesci and De Niro who shine in two of their best roles to date.
This is quintessential Scorsese with a twist: more people get shot in the face than you can count, and yet, it's less concerned with the bravura of its mobsters. Unlike Goodfellas and Casino, The Irishman ruminates on the consequences of a lifelong dance with casual crime, how Sheeran's commitment to violence not only destroyed the lives of his enemies but his own as well.
The best documentaries on Netflix
The best Netflix action movies
#Netflix #thrillers #watch
---
Synthetic: Vik News