Entertainment
The Bachelor: Everything To Know About Madison Prewett's New BF Source: Madison Prewett/Instagram, Gossip Next Door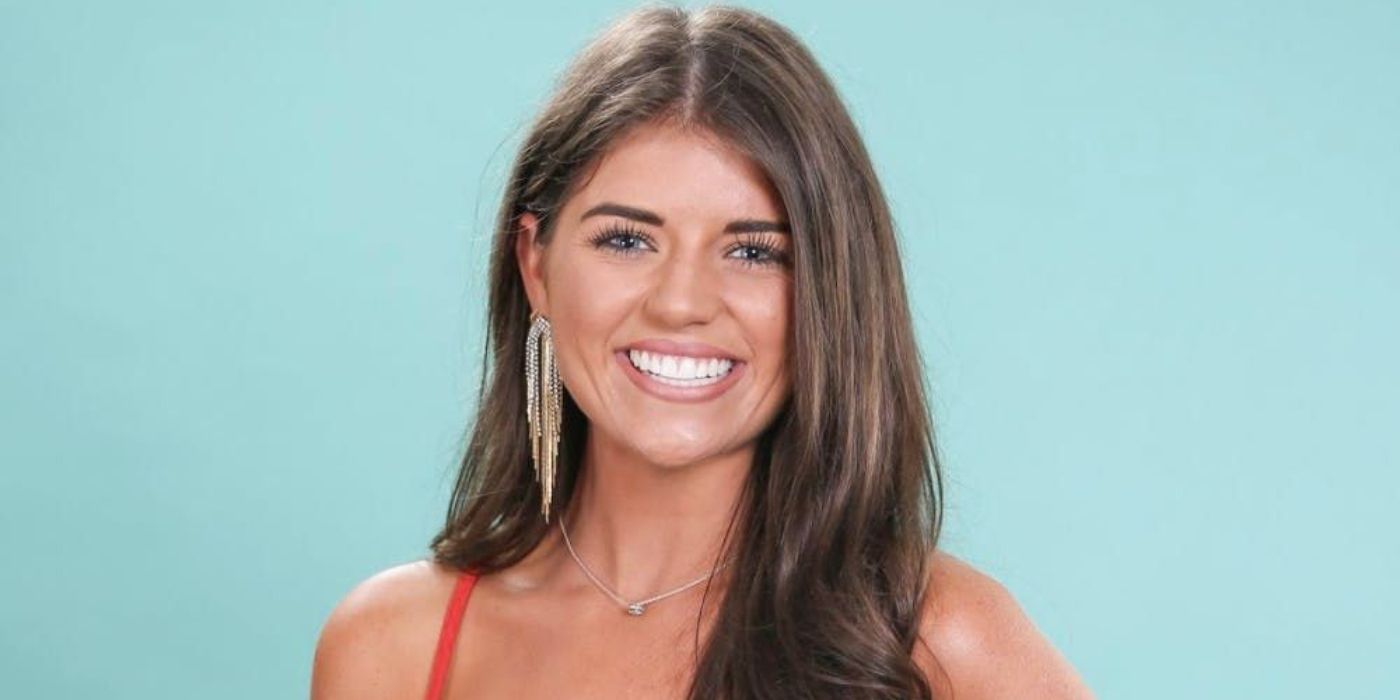 The Bachelor alum Madison Prewett recently took to Instagram to debut her new boyfriend, Grant Troutt. She announced via a sweet series of pictures that the two had been privately dating for five months. The Alabama native has been relatively secretive about her dating life since her appearance on The Bachelor season 24; however, now Madison boasts to her 1.7 million followers that she has "the realist G in town."
Fans know Madison from Peter Weber's season of The Bachelor. The two had major chemistry from the beginning and were even together at the finale following Peter's split from Hannah Sluss. However, their religious incompatibility caused the two to part ways for good. Since the show, Madison briefly dated NBA star Michael Porter Jr. and has been linked to fellow Bachelor Nation alum Connor Saeli. Now Madison has finally settled down with her perfect match. Here's everything to know about her new boyfriend, Grant.
Grant is a financial analyst from Dallas, Texas. Madison, who is originally from Alabama, recently moved to the Dallas area, which is likely where she met her new beau. Madison's boyfriend of five months was born on March 5, 1996, making him 26-years-old and a Pisces. Madison's birthday is March 25, 1996, and she is an Aries. Both Aries and Pisces are inherently social creatures who love creativity and trying new things. An Aries values honestly, while a Pisces is more committed to trust, which Madison displayed through her distrust of Peter during her season of The Bachelor.
View this post on Instagram
According to Gossip Next Door, Grant is the son of Kenny Troutt, the billionaire founder of Excel Communications and owner of WinStar farms, a thoroughbred horse farm. Grant is following in his father's footsteps by pursuing a career in business and finance. Madison, who only wanted to date godly men after her time on The Bachelor, certainly struck gold with Grant. He not only attended a private religious high school in Dallas, but then he went on to study at UC Santa Barbara and then onto Southern Methodist University. Grant has had internships at JMI Realty and Blue Star Innovation in their analyst departments.
Besides their devotion to their religion, Madison and Grant share a love of basketball. Madison, whose dad was the head of the men's basketball team at Auburn University, won four basketball state championships while in high school. Grant was a point guard for UC Santa Barbara but was unfortunately sidelined for most of his time on the team due to a hip injury. Even though Madison didn't find love on The Bachelor, she's clearly smitten with her new boyfriend, and fans only want the best for her. Now that they've gone public, followers can expect a lot more boyfriend content from Madison.
Source: Madison Prewett/Instagram, Gossip Next Door
---
More information
The Bachelor: Everything To Know About Madison Prewett's New BF
Source: Madison Prewett/Instagram, Gossip Next Door
The Bachelor alum Madison Prewett recently took to Instagram to debut her new boyfriend, Grant Troutt. She announced via a sweet series of pictures that the two had been privately dating for five months. The Alabama native has been relatively secretive about her dating life since her appearance on The Bachelor season 24; however, now Madison boasts to her 1.7 million followers that she has "the realist G in town."
Fans know Madison from Peter Weber's season of The Bachelor. The two had major chemistry from the beginning and were even together at the finale following Peter's split from Hannah Sluss. However, their religious incompatibility caused the two to part ways for good. Since the show, Madison briefly dated NBA star Michael Porter Jr. and has been linked to fellow Bachelor Nation alum Connor Saeli. Now Madison has finally settled down with her perfect match. Here's everything to know about her new boyfriend, Grant.
Grant is a financial analyst from Dallas, Texas. Madison, who is originally from Alabama, recently moved to the Dallas area, which is likely where she met her new beau. Madison's boyfriend of five months was born on March 5, 1996, making him 26-years-old and a Pisces. Madison's birthday is March 25, 1996, and she is an Aries. Both Aries and Pisces are inherently social creatures who love creativity and trying new things. An Aries values honestly, while a Pisces is more committed to trust, which Madison displayed through her distrust of Peter during her season of The Bachelor.
View this post on Instagram
A post shared by Madison Prewett (@madiprew)
According to Gossip Next Door, Grant is the son of Kenny Troutt, the billionaire founder of Excel Communications and owner of WinStar farms, a thoroughbred horse farm. Grant is following in his father's footsteps by pursuing a career in business and finance. Madison, who only wanted to date godly men after her time on The Bachelor, certainly struck gold with Grant. He not only attended a private religious high school in Dallas, but then he went on to study at UC Santa Barbara and then onto Southern Methodist University. Grant has had internships at JMI Realty and Blue Star Innovation in their analyst departments.
Besides their devotion to their religion, Madison and Grant share a love of basketball. Madison, whose dad was the head of the men's basketball team at Auburn University, won four basketball state championships while in high school. Grant was a point guard for UC Santa Barbara but was unfortunately sidelined for most of his time on the team due to a hip injury. Even though Madison didn't find love on The Bachelor, she's clearly smitten with her new boyfriend, and fans only want the best for her. Now that they've gone public, followers can expect a lot more boyfriend content from Madison.
Source: Madison Prewett/Instagram, Gossip Next Door
#Bachelor #Madison #Prewetts #BFSource #Madison #PrewettInstagramGossip #Door
The Bachelor: Everything To Know About Madison Prewett's New BF
Source: Madison Prewett/Instagram, Gossip Next Door
The Bachelor alum Madison Prewett recently took to Instagram to debut her new boyfriend, Grant Troutt. She announced via a sweet series of pictures that the two had been privately dating for five months. The Alabama native has been relatively secretive about her dating life since her appearance on The Bachelor season 24; however, now Madison boasts to her 1.7 million followers that she has "the realist G in town."
Fans know Madison from Peter Weber's season of The Bachelor. The two had major chemistry from the beginning and were even together at the finale following Peter's split from Hannah Sluss. However, their religious incompatibility caused the two to part ways for good. Since the show, Madison briefly dated NBA star Michael Porter Jr. and has been linked to fellow Bachelor Nation alum Connor Saeli. Now Madison has finally settled down with her perfect match. Here's everything to know about her new boyfriend, Grant.
Grant is a financial analyst from Dallas, Texas. Madison, who is originally from Alabama, recently moved to the Dallas area, which is likely where she met her new beau. Madison's boyfriend of five months was born on March 5, 1996, making him 26-years-old and a Pisces. Madison's birthday is March 25, 1996, and she is an Aries. Both Aries and Pisces are inherently social creatures who love creativity and trying new things. An Aries values honestly, while a Pisces is more committed to trust, which Madison displayed through her distrust of Peter during her season of The Bachelor.
View this post on Instagram
A post shared by Madison Prewett (@madiprew)
According to Gossip Next Door, Grant is the son of Kenny Troutt, the billionaire founder of Excel Communications and owner of WinStar farms, a thoroughbred horse farm. Grant is following in his father's footsteps by pursuing a career in business and finance. Madison, who only wanted to date godly men after her time on The Bachelor, certainly struck gold with Grant. He not only attended a private religious high school in Dallas, but then he went on to study at UC Santa Barbara and then onto Southern Methodist University. Grant has had internships at JMI Realty and Blue Star Innovation in their analyst departments.
Besides their devotion to their religion, Madison and Grant share a love of basketball. Madison, whose dad was the head of the men's basketball team at Auburn University, won four basketball state championships while in high school. Grant was a point guard for UC Santa Barbara but was unfortunately sidelined for most of his time on the team due to a hip injury. Even though Madison didn't find love on The Bachelor, she's clearly smitten with her new boyfriend, and fans only want the best for her. Now that they've gone public, followers can expect a lot more boyfriend content from Madison.
Source: Madison Prewett/Instagram, Gossip Next Door
#Bachelor #Madison #Prewetts #BFSource #Madison #PrewettInstagramGossip #Door
---
Synthetic: Vik News